Xfinity Thanks You
Xfinity Thanks You
Comcast values all of its customers – but they didn't know how best to express that appreciation. They turned to us for an updated, revamped loyalty initiative that would bring their gratitude to life in an exciting and unexpected way.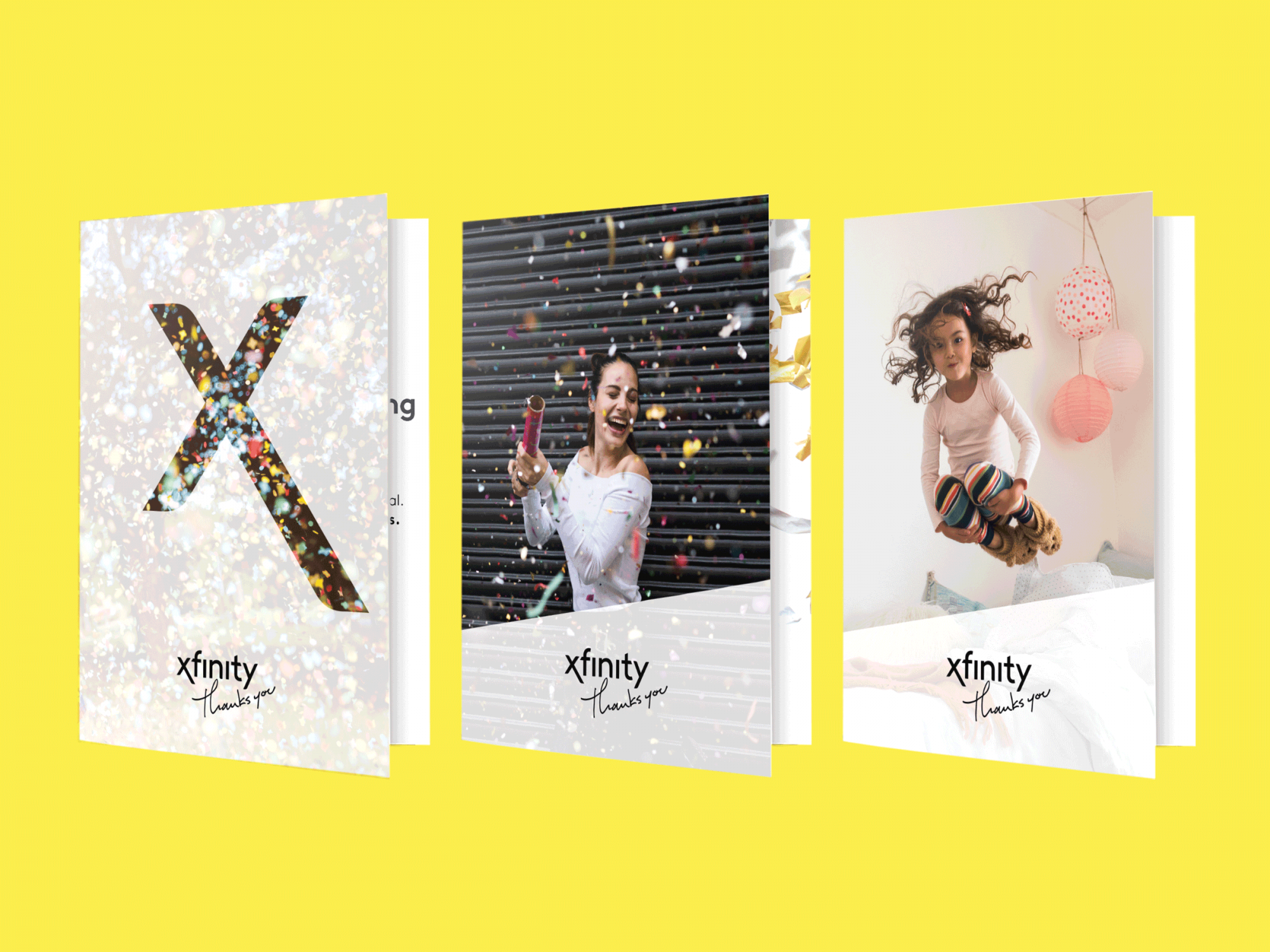 Insight
A thank-you program should be more "colorful and delightful thank-you card" than corporate communication.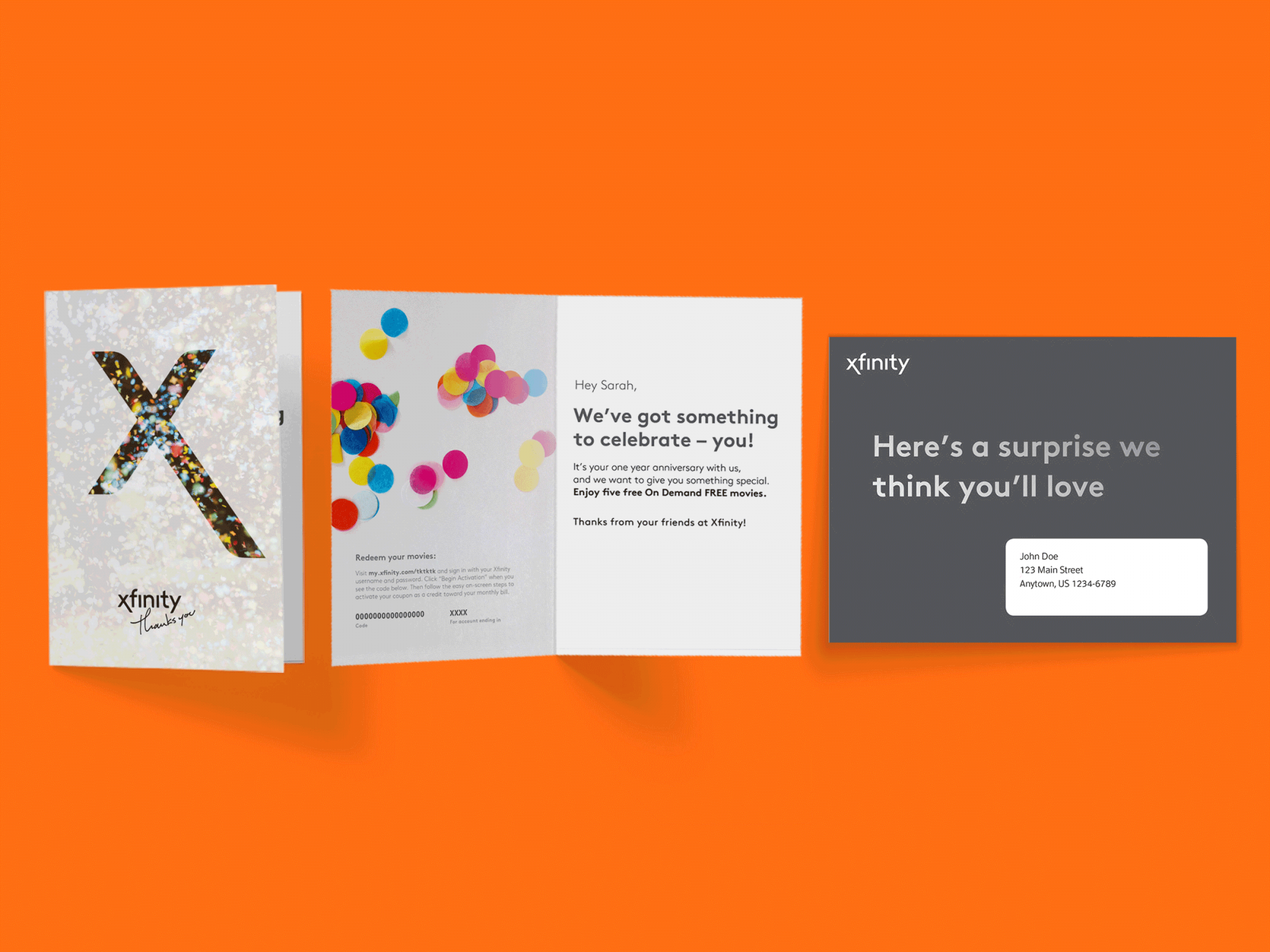 Approach
Our inspiration came from the name itself: Xfinity Thanks You, a simple and friendly expression of gratitude. We crafted a brand anchored in vibrant graphics and joyful copy, building out an integrated digital and direct mail campaign that was delightful as well as celebratory. The messaging was playful and straightforward, avoiding any temptation to upsell. And devices took a backseat as we focused on the customer.
The surprise inside can be anything from a discount on their bill to free movie credits and event tickets, resulting in a fun-filled program that sends a little brightness to customers on milestones like service anniversaries… or sometimes just because. The messaging and tone were also carefully crafted to be versatile enough to make things right when something's fallen short. In either case, Xfinity Thanks You is always genuine and uplifting.