Philadelphia Futures
Philadelphia Futures
Over the past 30 years, Philadelphia Futures has uplifted thousands of young people through the transformative power of education. Looking to amplify their message and impact, they came to us for a revitalized digital presence: a full website overhaul from content architecture to design, including a more integrated approach to online applications.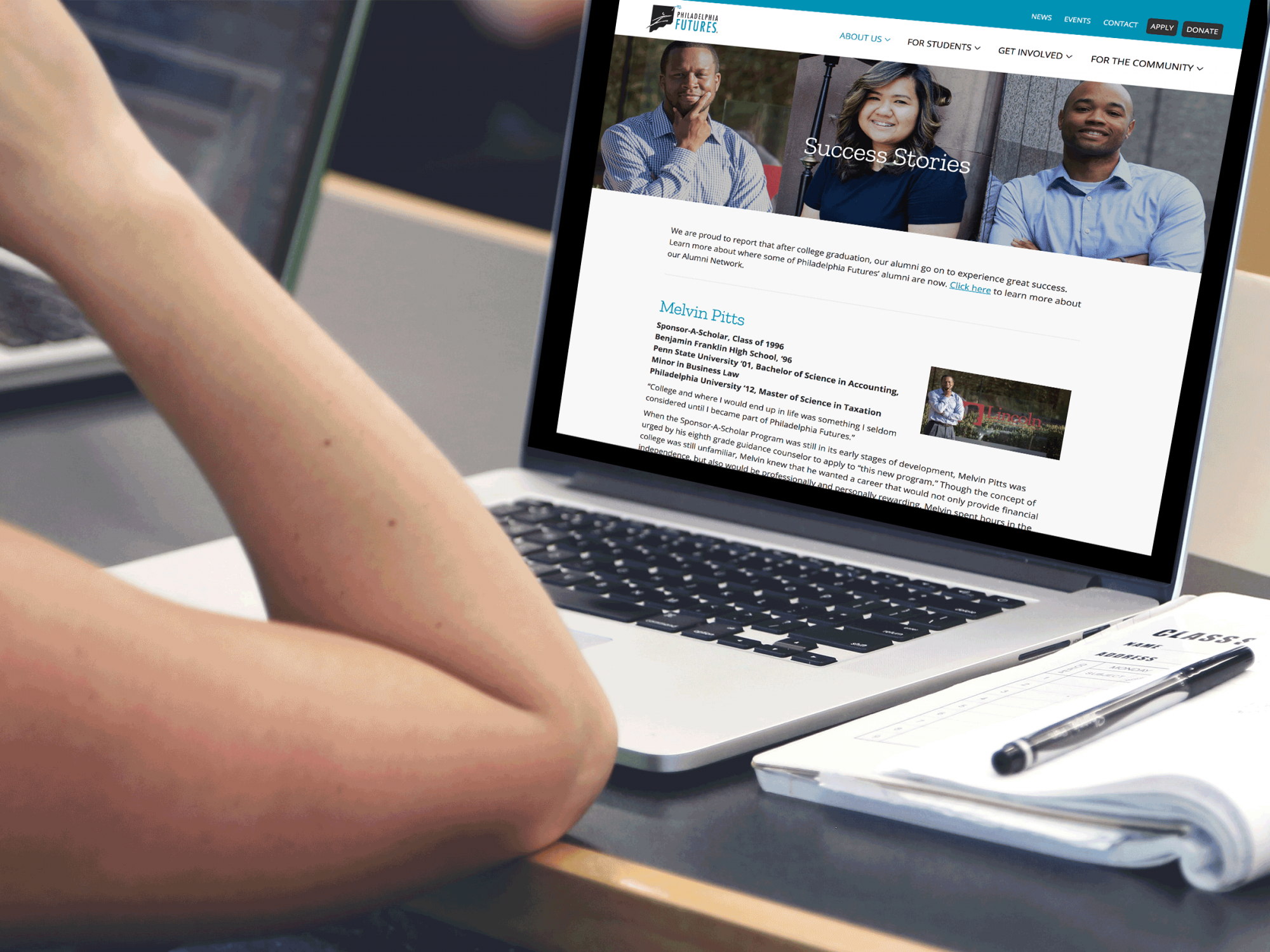 Insight
The path to college is windingly complex for students, teachers and admins alike – so let's give them all a welcoming and cohesive resource.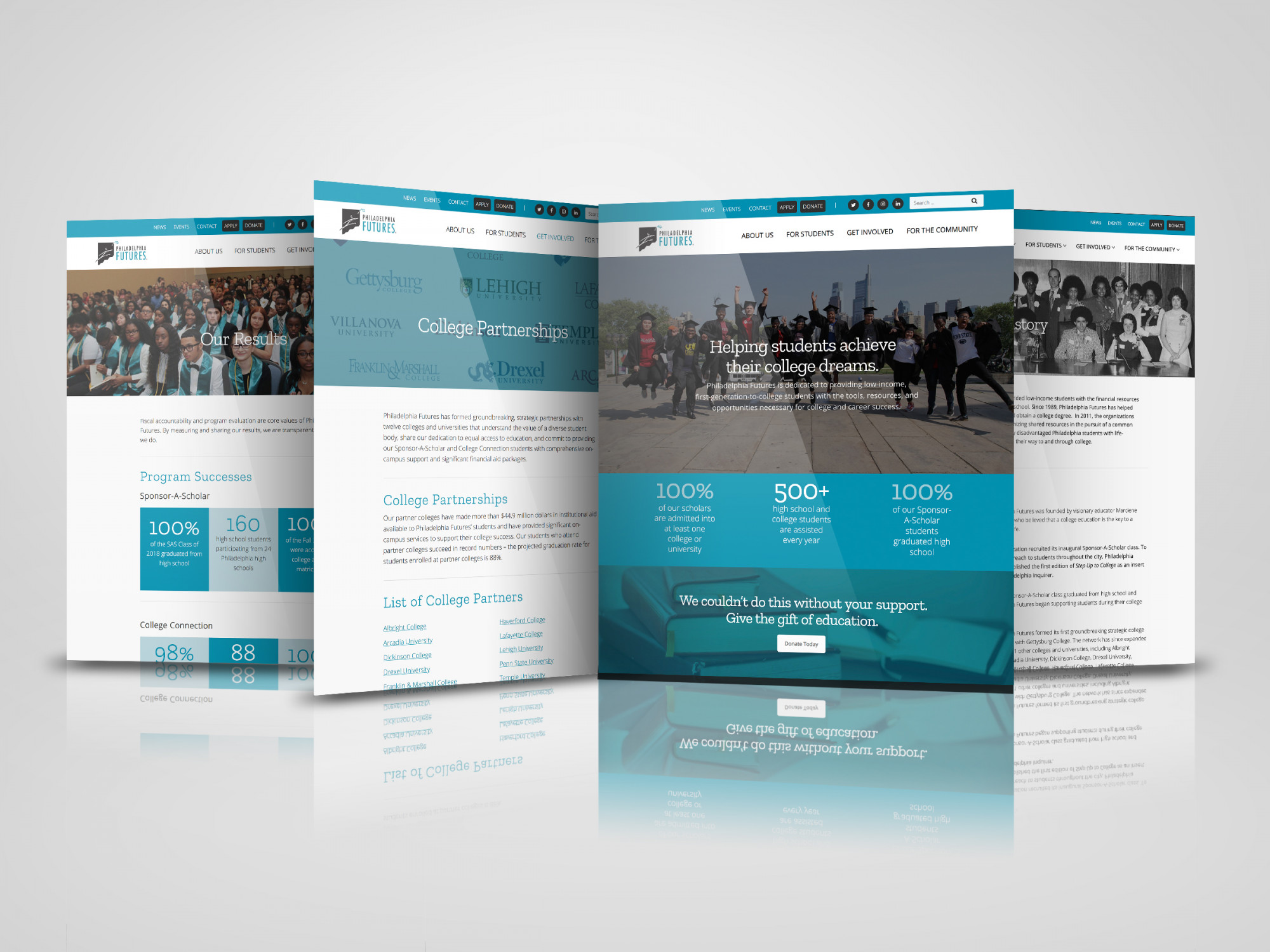 Approach
We took every opportunity to make the new website user-friendly, understandable and easy to navigate.
The first step was consolidating and organizing existing content, giving the website a new level of structure and a unified vision. We made sure all of the necessary forms, materials and information were easy to access. Then, to bring the impact of their mentorship and resources to life, we incorporated custom interactive elements that highlight inspiring statistics and success stories, celebrating the program's many accomplishments.
We delivered it all with a CMS that made it easy for staff to update their communications – allowing their focus to stay on realizing the dream of education for first-generation-to-college students.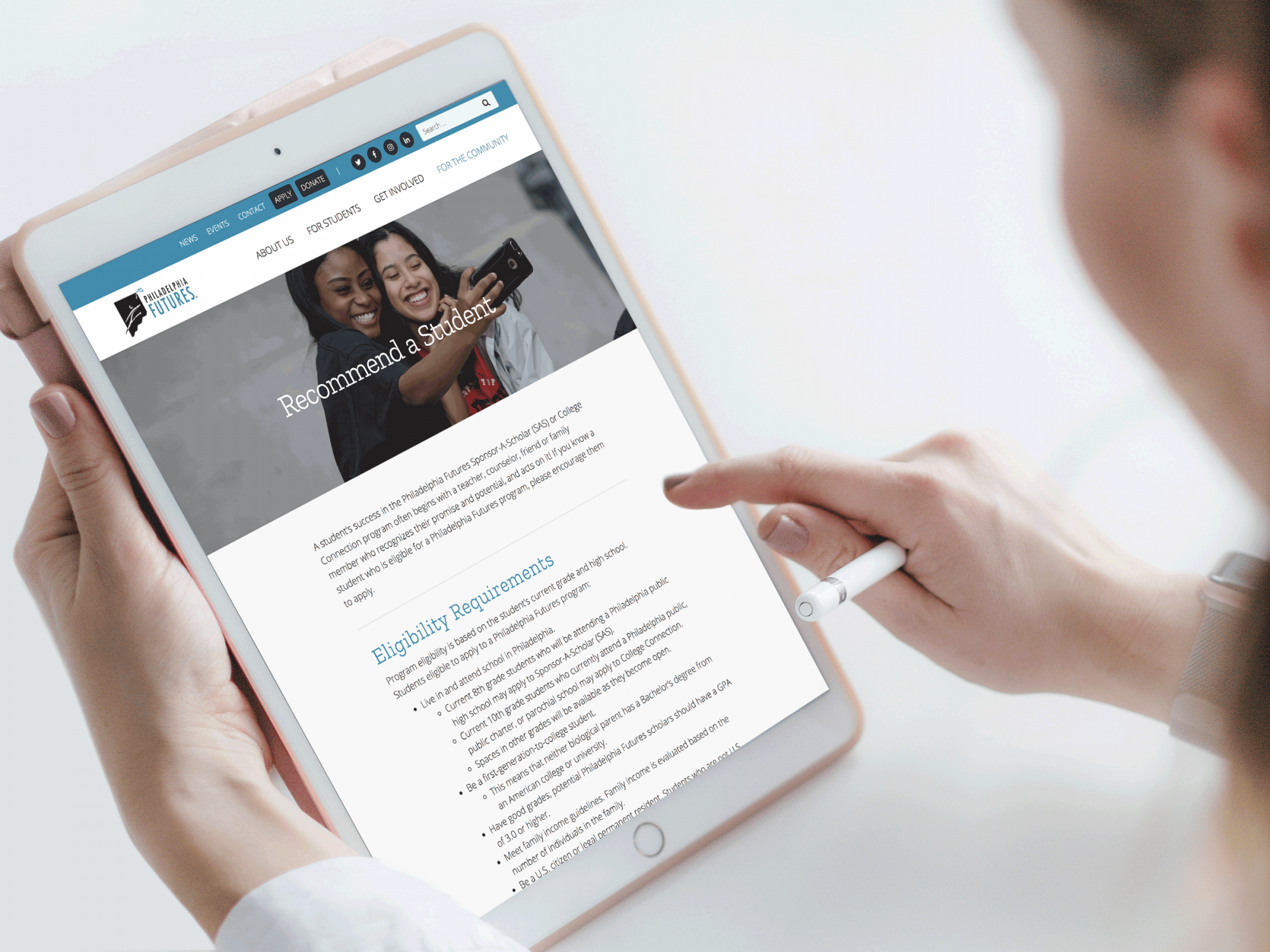 The new website looks fantastic!! Thanks so much for your hard work – we are so incredibly grateful. I am so thrilled.
–
Sara Woods, Esq., Executive Director, Philadelphia Futures