Salesianum School
Salesianum School
Salesianum had a strong reputation as a parochial school that produced athletically gifted, well-mannered young men. But they stand for so much more. They turned to us for a brand refresh that would reflect their holistic, well-rounded approach to education – emphasizing their high standards in academics.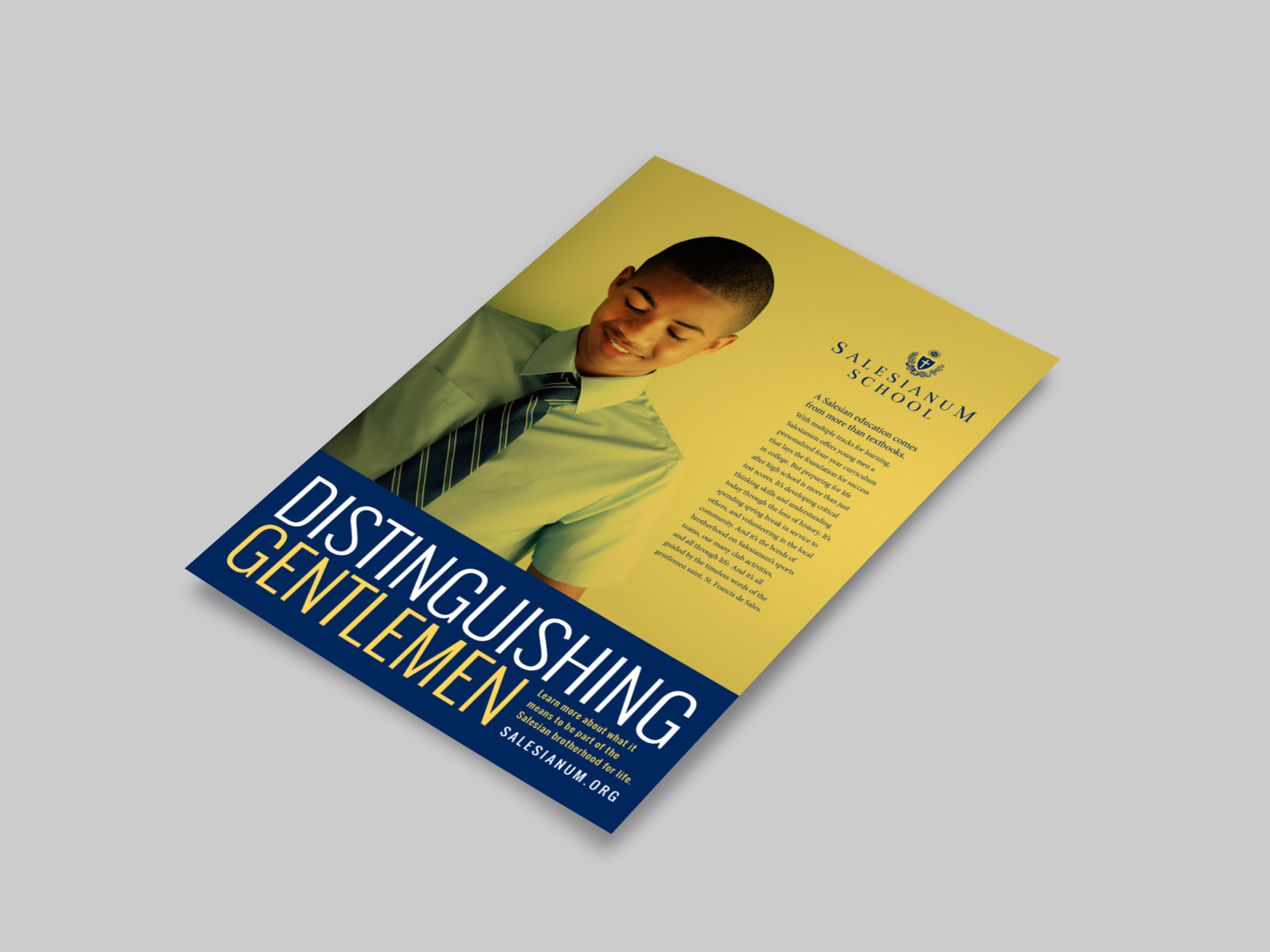 Insight
Salesianum is more than a school – it's a brotherhood, an institution with purpose.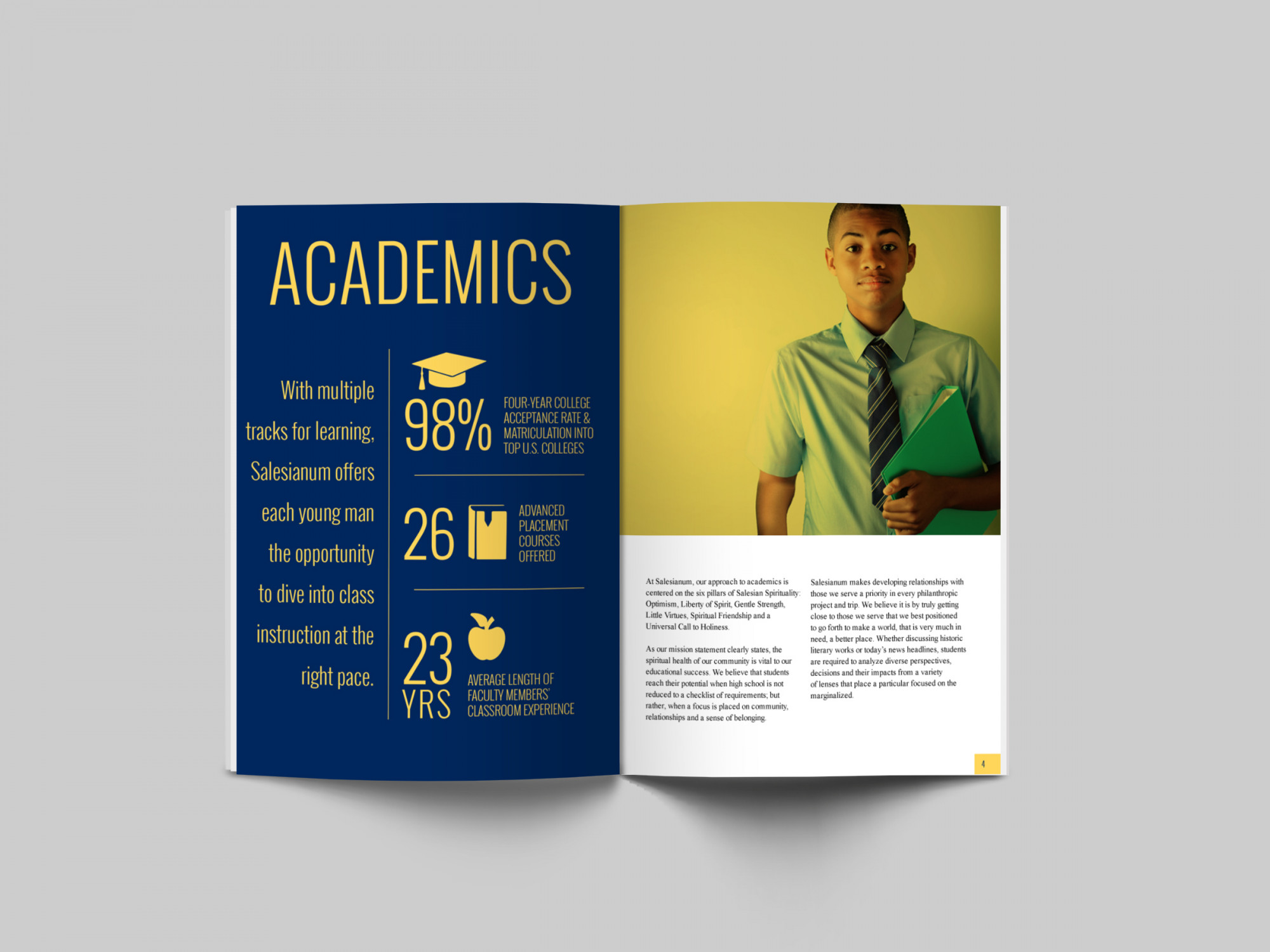 Approach
We knew it was time for Salesianum to be seen for the comprehensive education that it is: academically rigorous, community-service focused, a fellowship of gentlemen. For the brand voice we turned to Saint Francis de Sales himself, bringing to life the refined, gentlemanly spirit Salesianum is dedicated to fostering. We created branding that was sophisticated and candid, evoking an emotional connection to these hardworking yet humble students. We showed the world who Salesianum really is: No longer a school of well-behaved athletes, but one of thoughtful and inspiring young men.