Xfinity Refer-a-Friend
Xfinity Refer-a-Friend
When Xfinity relaunched their Refer-a-Friend program, they wanted to make sure it came back even stronger than before – with clearer communication and a fresh new look.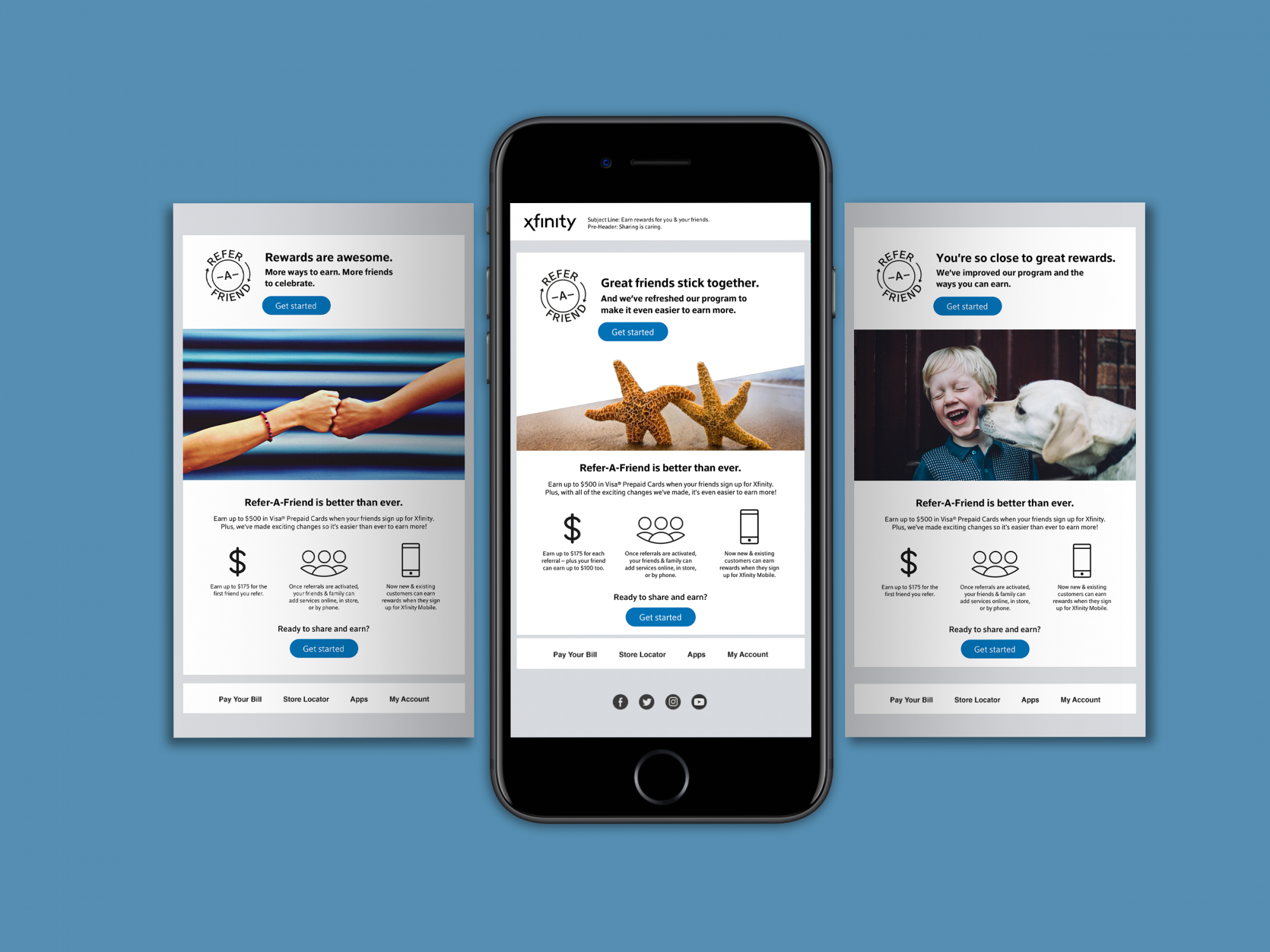 Insight
The expected won't get anyone's attention – so let's surprise and delight our customers.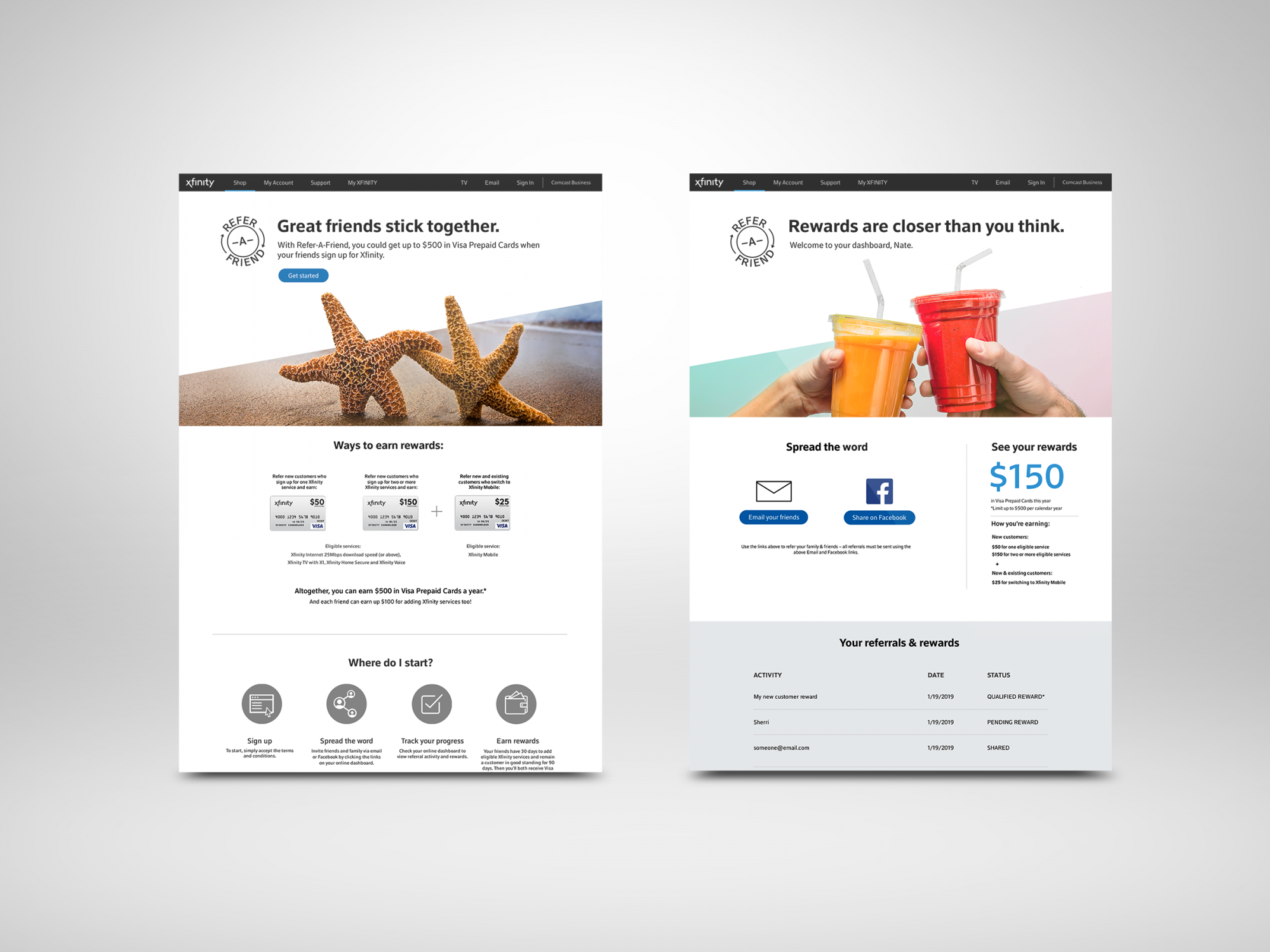 Approach
Every touchpoint we created was informed by a fully integrated user journey: from announcing the revamped program to existing customers, to sharing with friends and following up on rewards. We did extensive user testing to identify messaging or design that may have been unclear in the existing program, developing a new experience which incorporated that learning.
From there, we established a unique look and feel that celebrated friendship by highlighting unexpected pairs – a lighthearted approach designed to make users smile and to break out of the standard, transactional structure of a referral program.