Xfinity Prepaid Internet
Xfinity Prepaid Internet
2019 W3 Award Winner: General Marketing Categories - Online Video - Short Form
Everyone needs to get online, but not everyone can enjoy reliable in-home Internet and WiFi. Xfinity Prepaid was the first pay-as-you-go Internet product to hit the market – allowing customers to stream, game and shop on their terms. Comcast turned to us to help spread the word.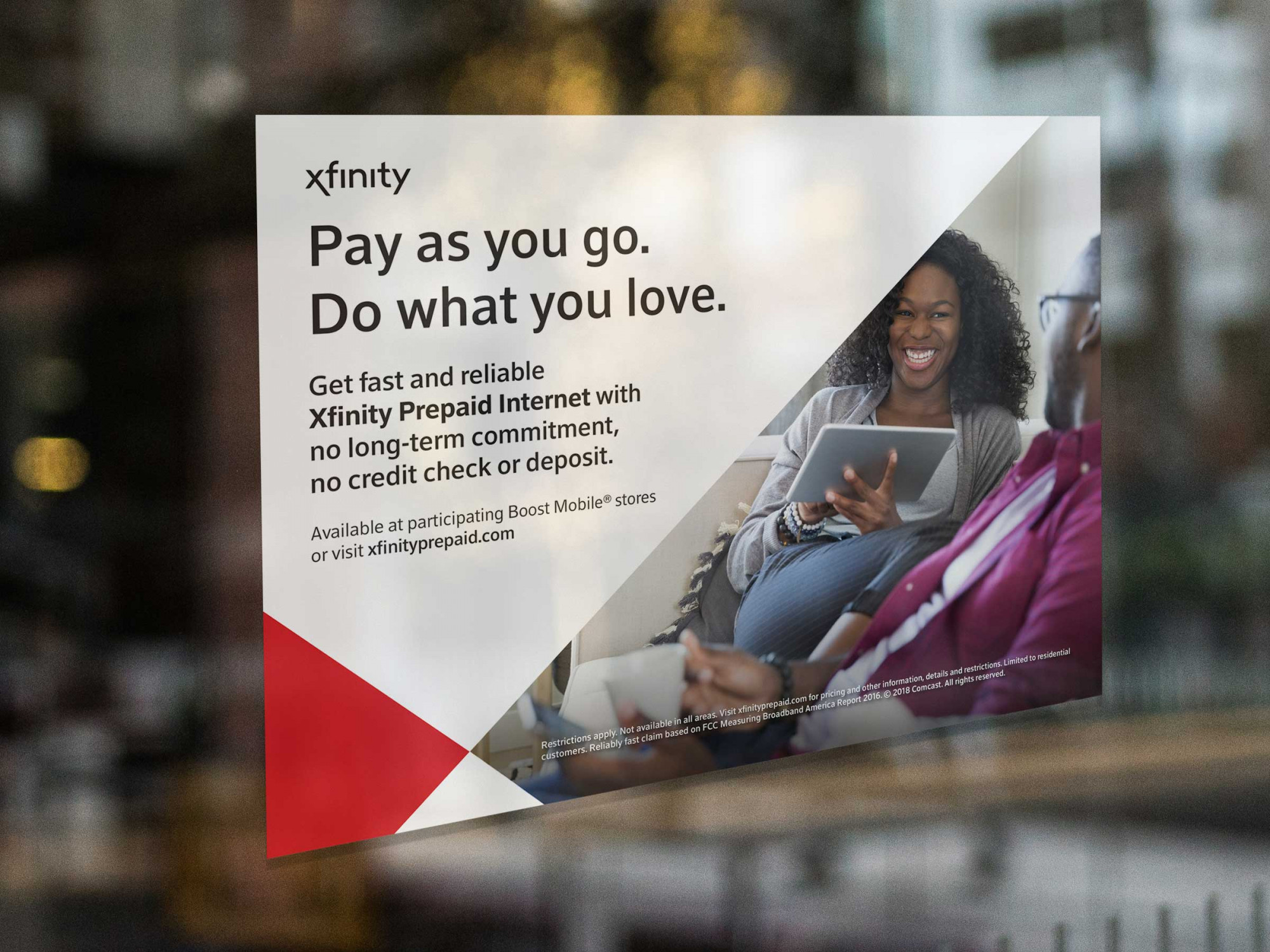 Insight
Xfinity Prepaid Internet delivers the in-home connectivity that customers want, with the flexibility they need.
Approach
We crafted a campaign of print, out-of-home, radio, retail and social executions to encourage customers to say goodbye to commitments and say hello to reliable home Internet. Direct messaging and attention-grabbing design brought each tactic to life, ultimately delivering reliable Internet to more homes across the country.