Xfinity Communities OPTECH Booth
Xfinity Communities OPTECH Booth
Xfinity Communities provides the best in entertainment and connectivity to multi-dwelling units across the country. Their team asked us to bring their luxury amenities to life in a trade show experience that was every bit as contemporary as their offerings.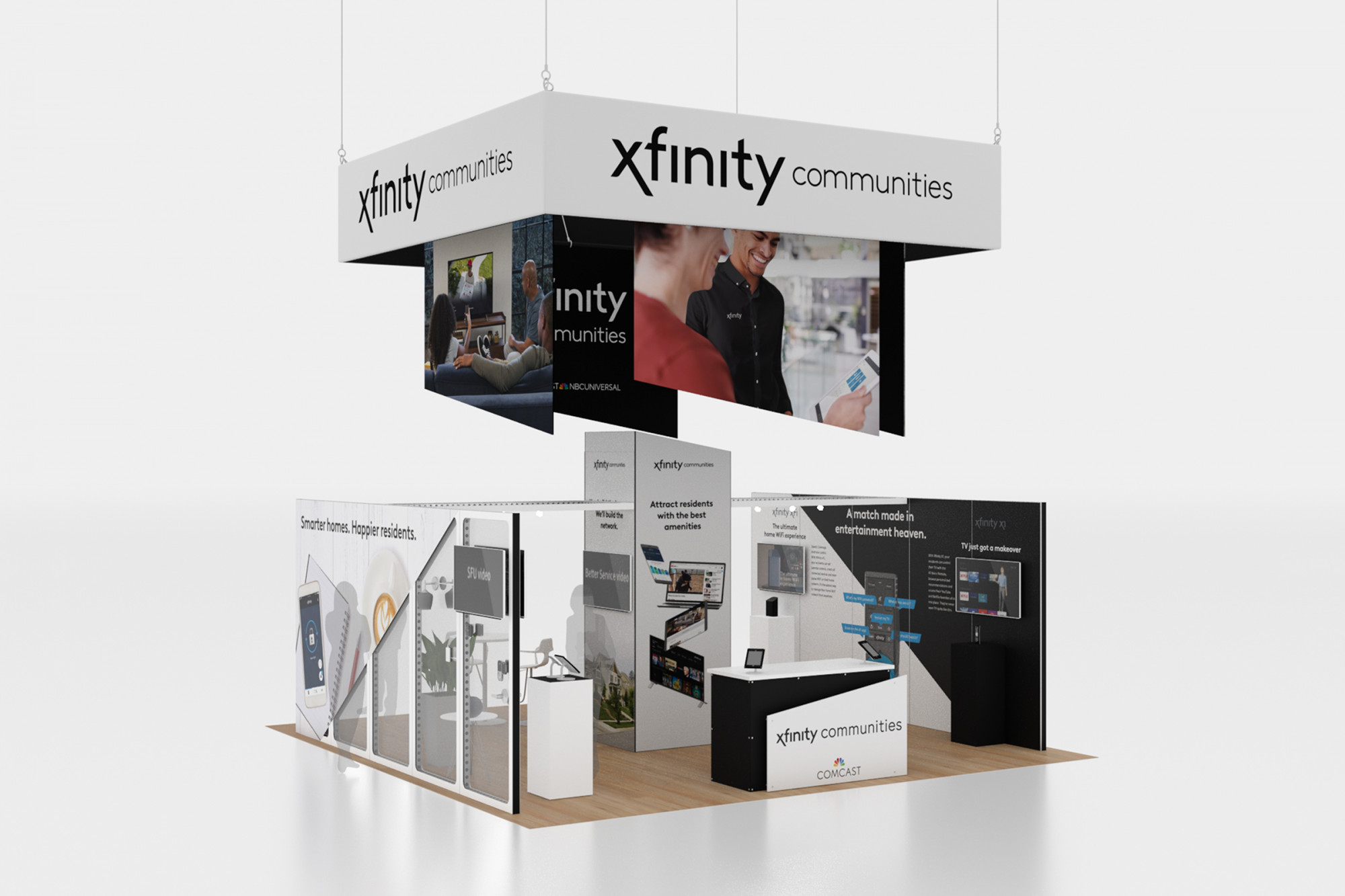 Insight
There's nothing like the freedom of the smart home experience.
Approach
We created an open and inviting exhibit space that showcased the technology and amenities that only Xfinity can provide – including an interactive "connected living" demo wall with app-controlled lighting, thermostats, leak detectors and more. This hands-on experience empowered property managers to envision how they could transform their properties into smart, connected communities.