X1 Engineers
X1 Engineers
The engineers behind Xfinity's innovative TV entertainment platform do more than ensure that all 25 million connected devices are bug-free. They strive to give customers the best possible experience. Xfinity came to us to help shed light on their talented team of code writers and mold breakers – both inside and outside Comcast's walls.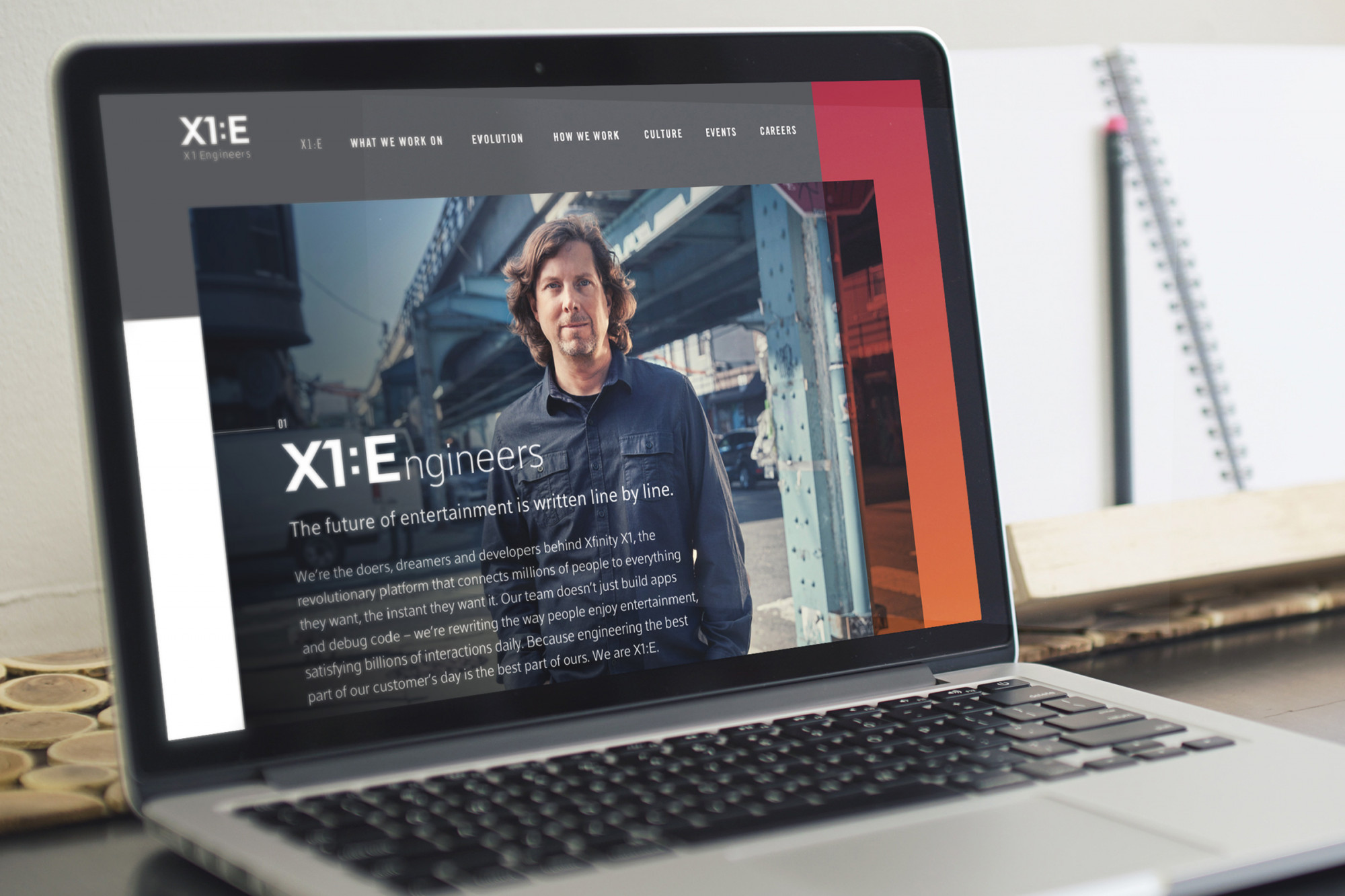 Insight
Move over, Silicon Valley. There's amazing engineering talent right here at Comcast.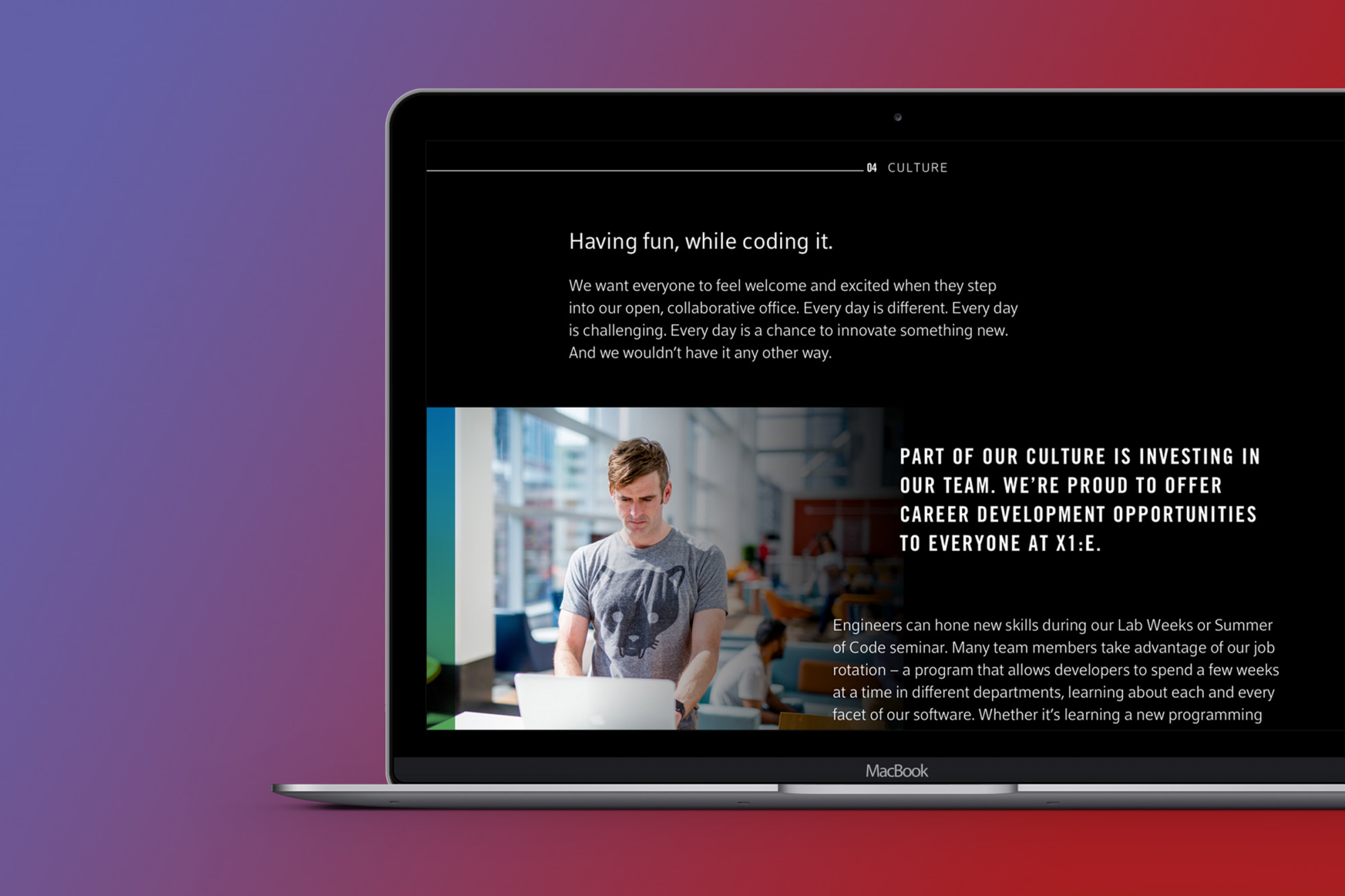 Approach
We created a brand new website that reflects the unique culture and spirit of the X1 Engineers. Using insightful quotes and portraits, we put their personalities front and center so the world could get to know the people behind X1.
Through infographics and inviting colors, we illustrated their innovative work and impact, highlighting how they successfully handle 230 billion customer interactions per month. By combining their attitude and aptitude, we were able to showcase just how revolutionary these engineers really are.