The Results Companies
The Results Companies
This US-based call center does much more than answer telephones. They take on the voice of their clients, making sure to create positive first impressions – every time. They truly become a part of their client's organizations, and it's this human approach to service that differentiates them from corporate competitors.
But what concerned The Results Companies most was that in an industry that is viewed as a commodity, many potential customers wouldn't recognize their added value.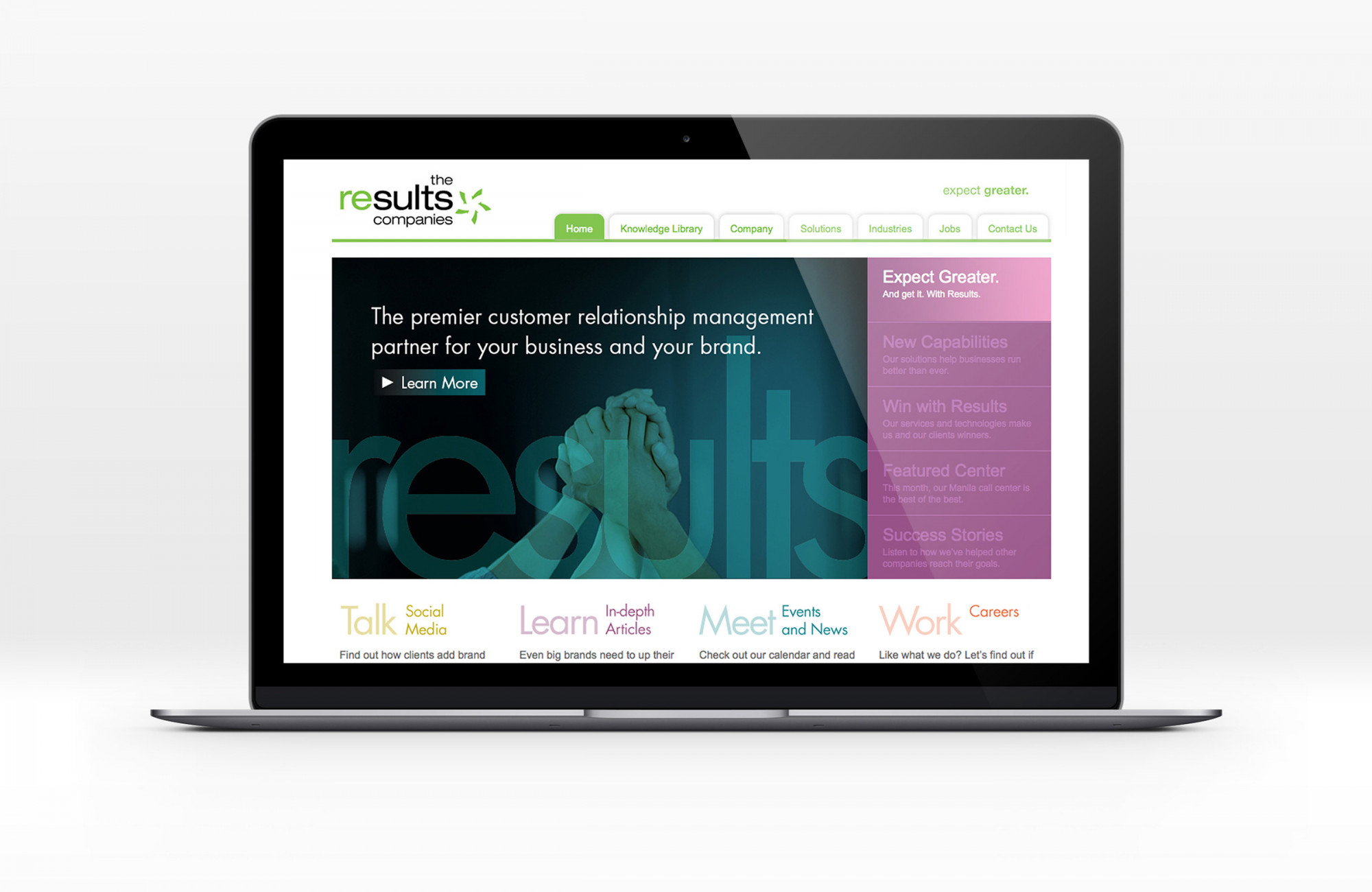 Insight
The Results Companies doesn't just represent your brand. They are your brand.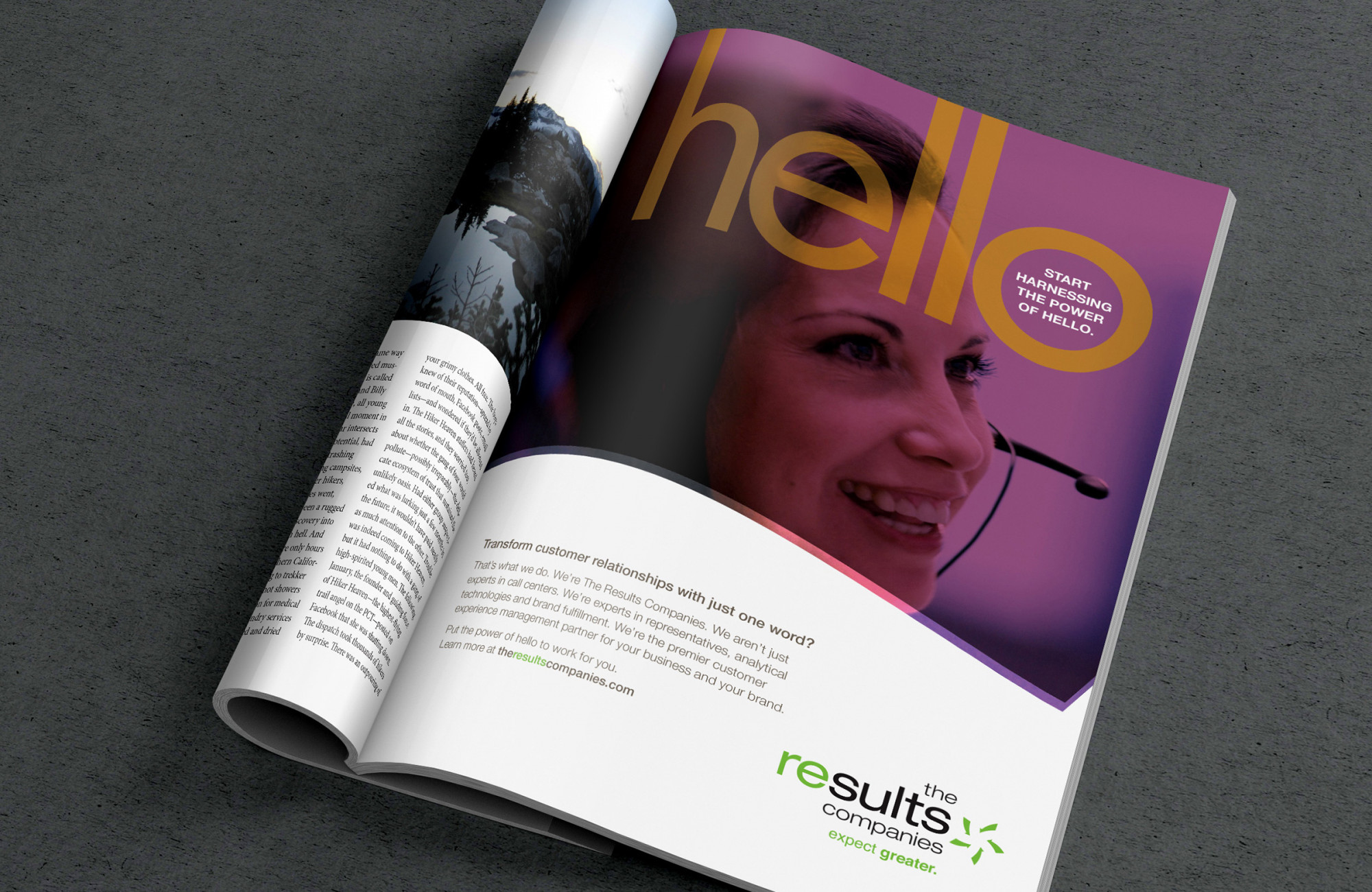 Approach
We created a story that positioned The Results Companies' call center reps as heroic; they work harder to solve client problems. They are performers, who can mold to become a part of any client's organization and specialize to understand their needs. In a B2B category, this bold, confident tone focused on the representative's quality customer service – making them memorable amongst larger, competitive firms.