Office of the Inspector General
Office of the Inspector General
This special task force for the City of Philadelphia works with law enforcement agencies to investigate complaints of fraud, corruption and waste. OIG needed to communicate their efforts, bolster their perception as the city's government watchdog and illustrate just how much money they've saved for the taxpayers.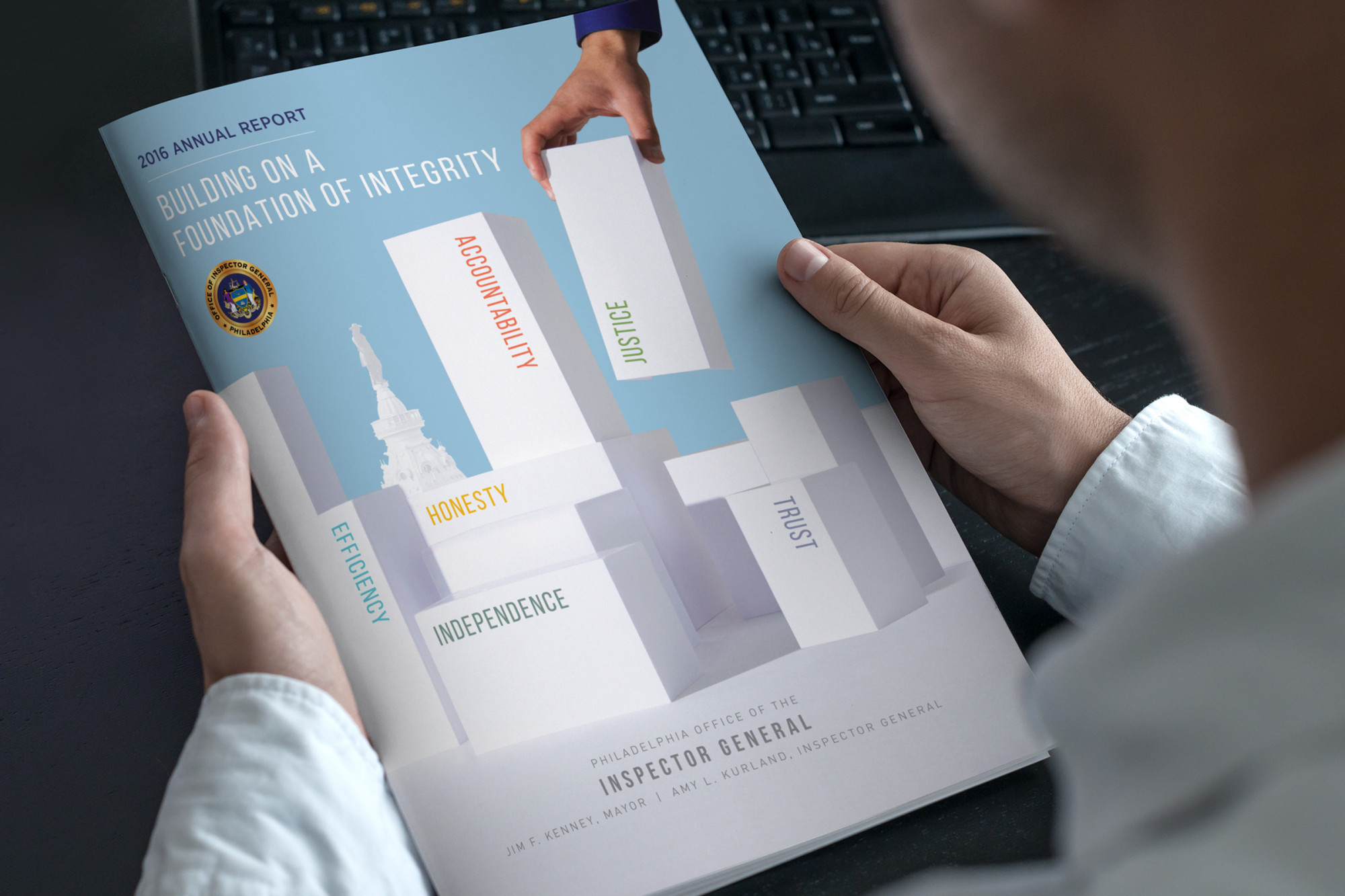 Insight
In order to root out the bad, you need to shine a light on the good.
Approach
We created a series of annual reports for the OIG that not only conveyed the scale of their work, but also portrayed their personality and the mission that drives them. Each report was based around a theme, celebrating that year's focus and successes, using editorial-style layouts and infographics in a digestible and straightforward way.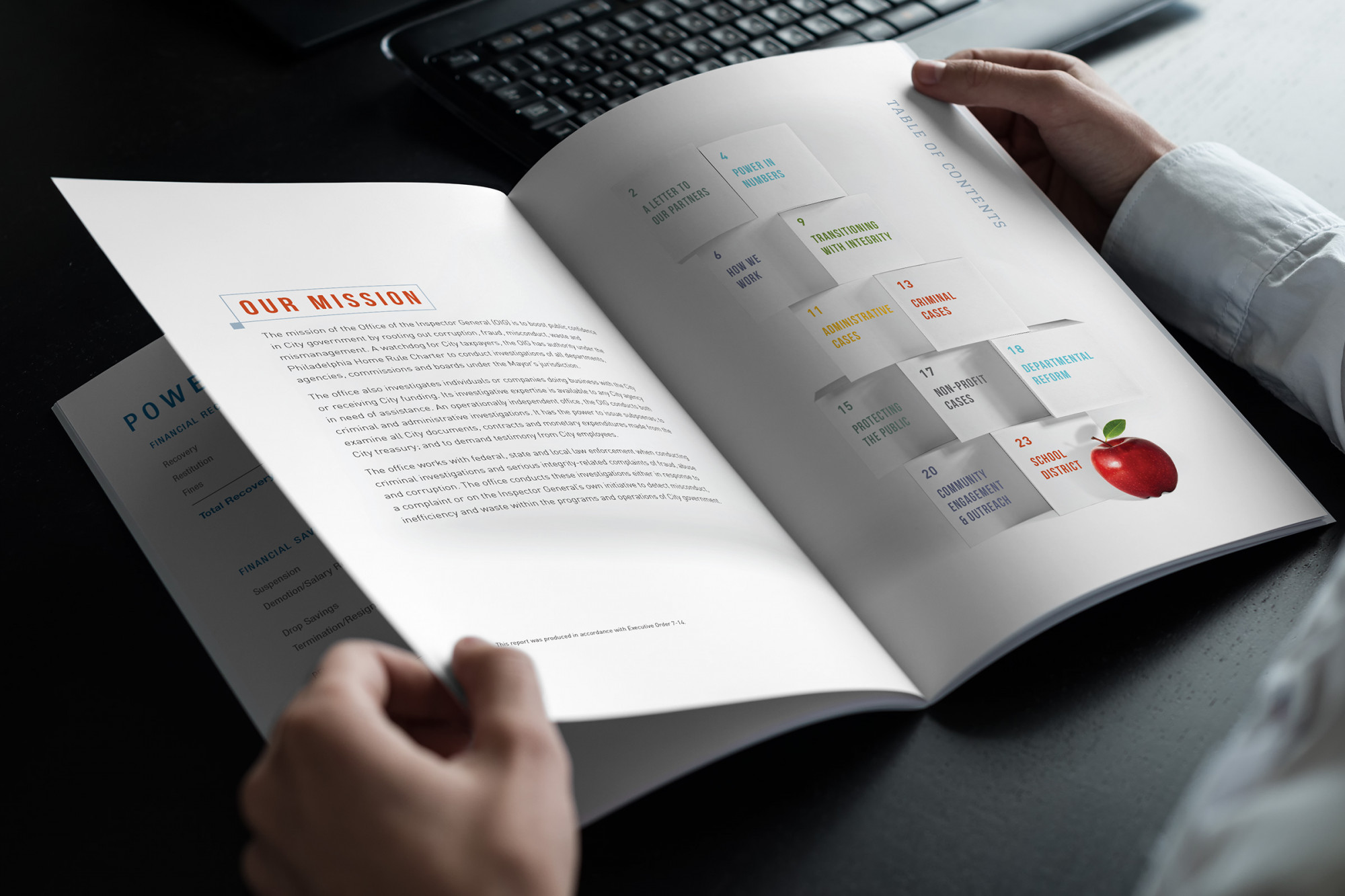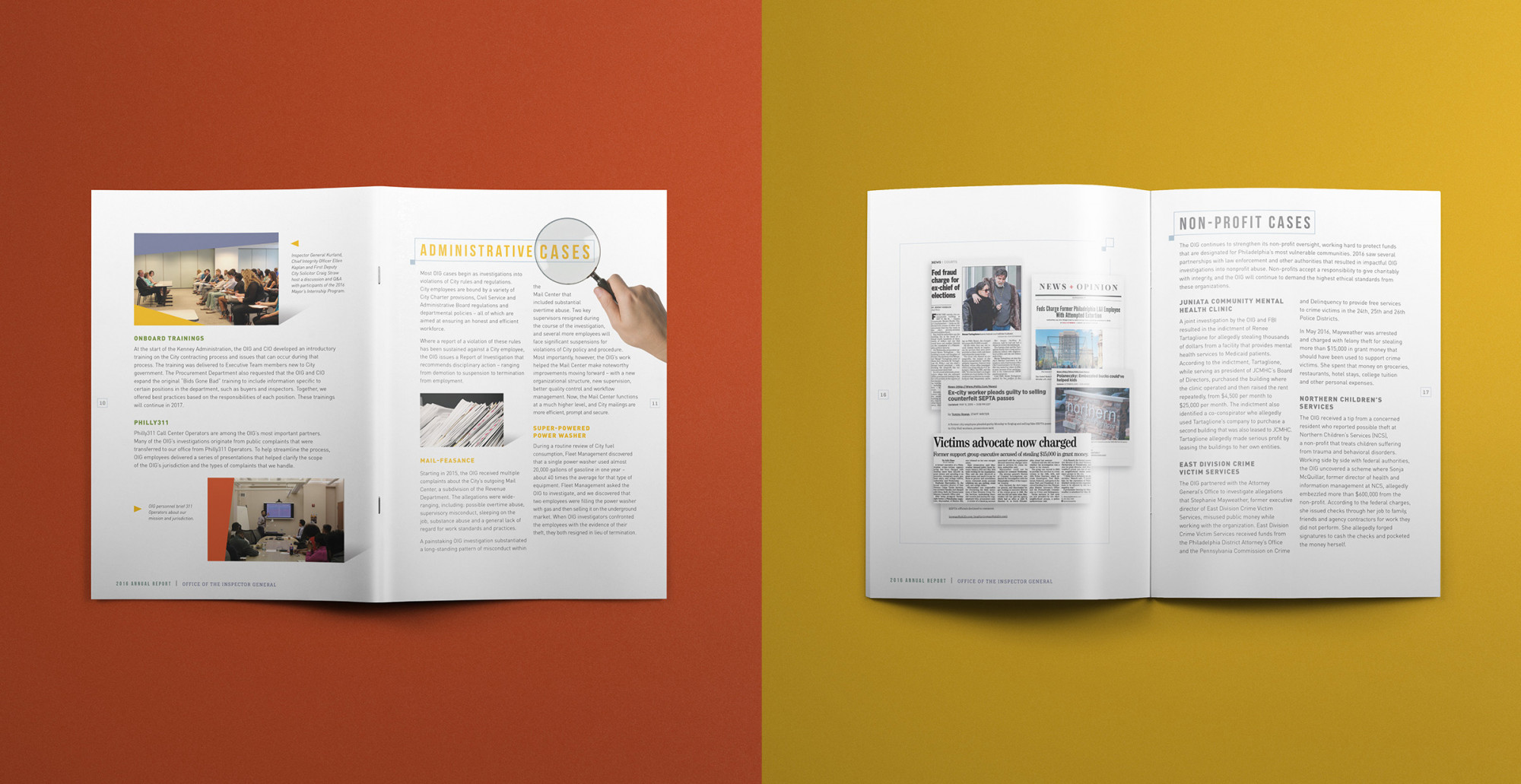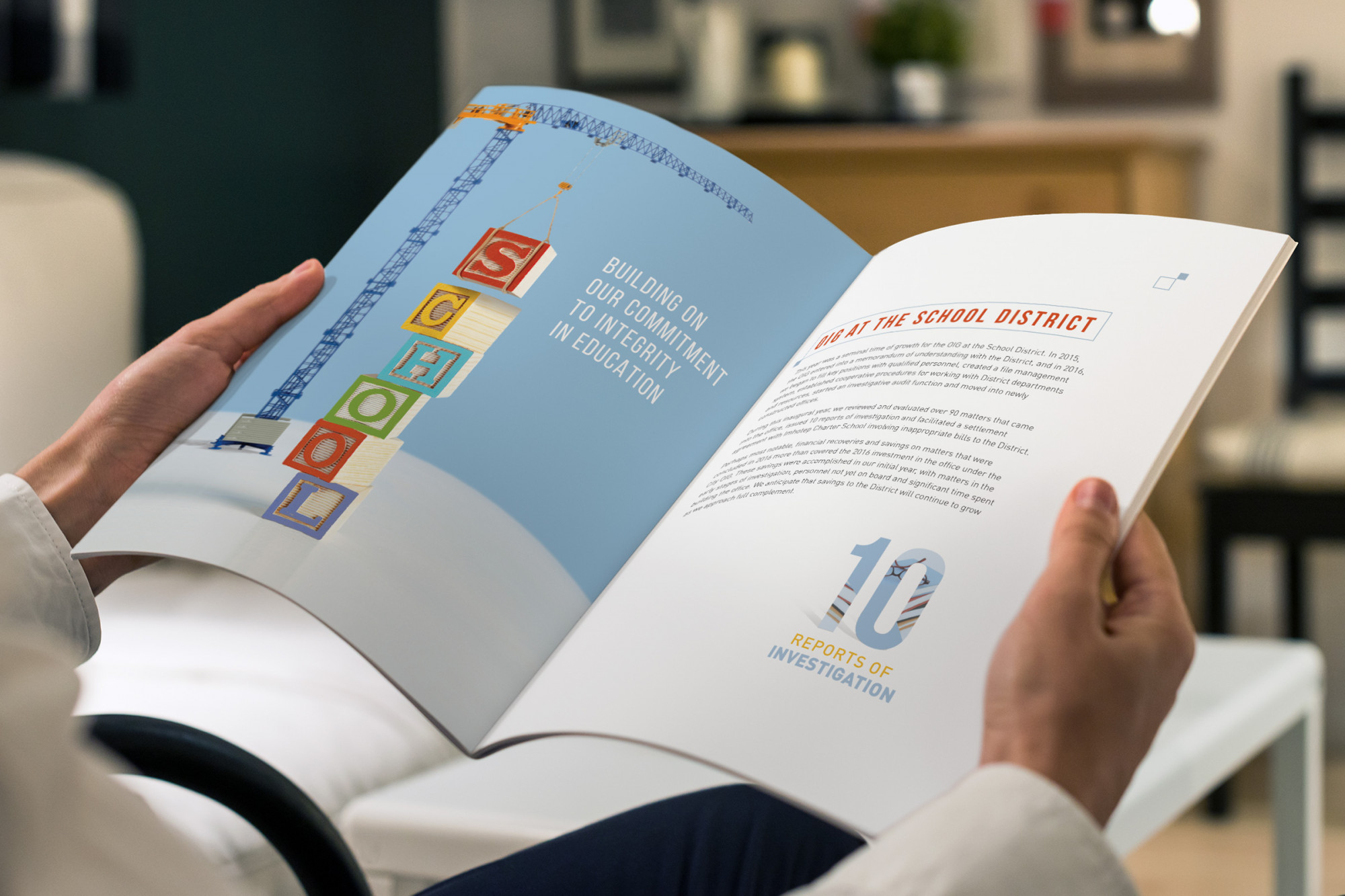 Thank you so much for all the work on this year's Annual Report... it looks really wonderful. We greatly appreciate everything and can't thank you enough for walking us through this once again.
–
Alexander DeSantis, Deputy Inspector General