Influent 50
Influent 50
AARP Services, Inc. had everything they needed to create a data-driven agency focused on the 50+ market – except a complete branding package. With access to AARP's breadth of research and data on the demographic, they knew they could help businesses better market to their customers.
In order to do that, they needed a name – as well as the collateral and digital presence to convey how their expertise helps companies understand the 50-plus and speak to them on a deeper level.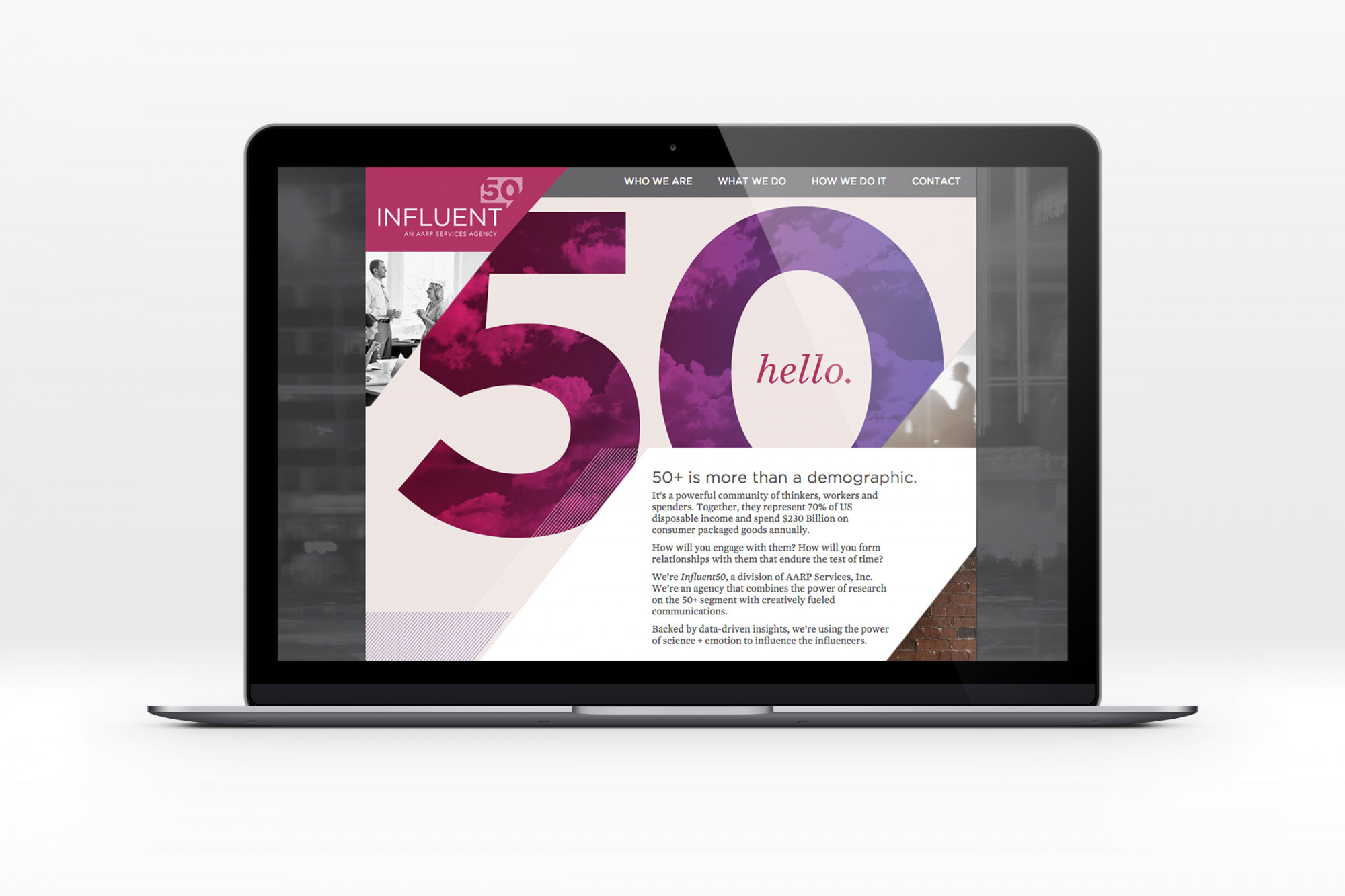 Insight
Influence comes with understanding.
Approach
We began by creating an identity. The word Influent represents the agency's ability to craft marketing insights based on years of data. 50 represents unparalleled expertise with this niche audience. Put them together and Influent50 evokes the company's ability to motivate markets through the power of research and creative communications.