ImagineBC
ImagineBC
With the power of blockchain technology, ImagineBC set out to spark a financial revolution, creating a secure online community where users profit off their own data. In order to do that, though, they needed branding and messaging that inspired passionate indignation in early adopters.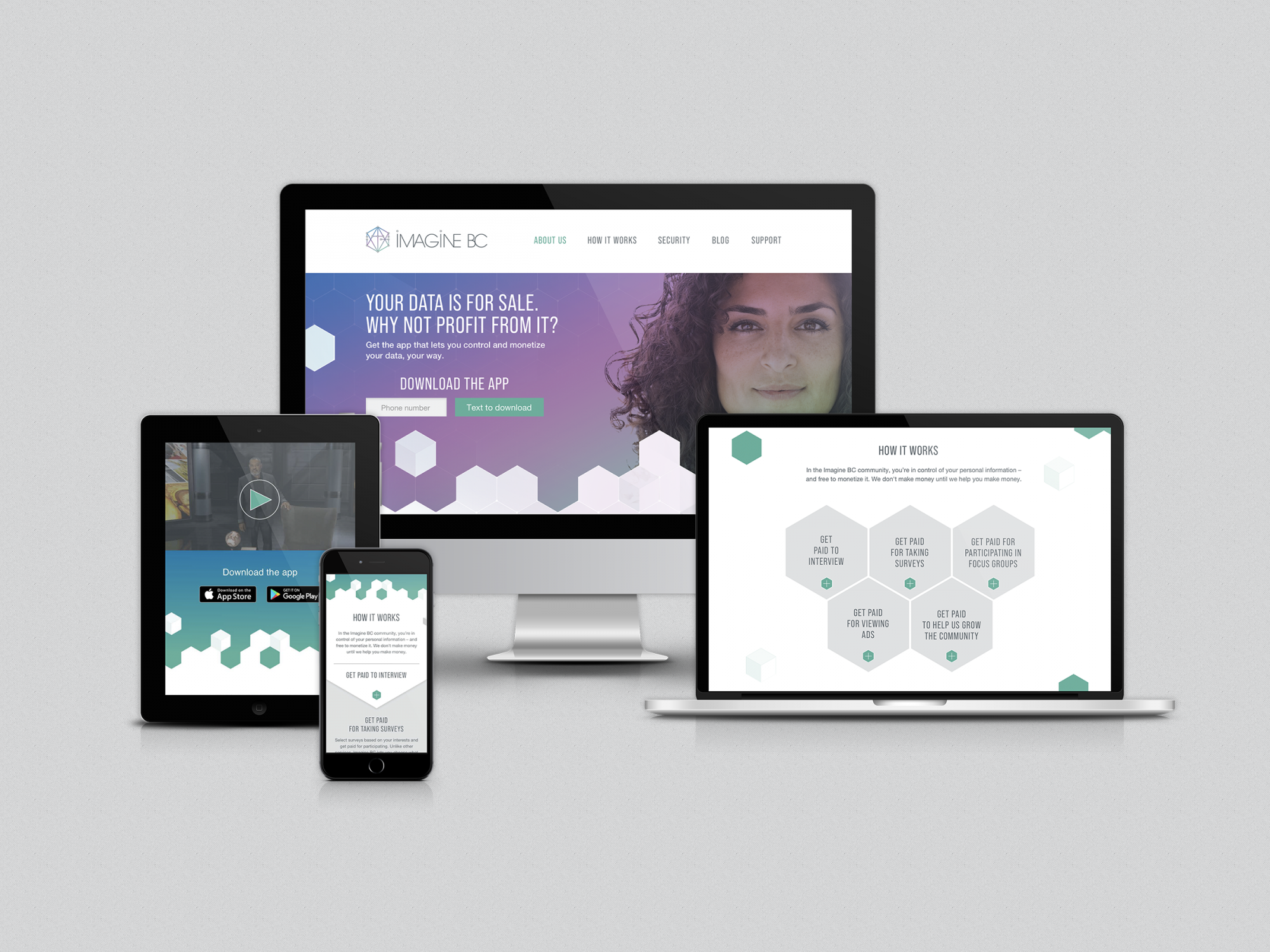 Insight
Consumers want to reclaim their financial autonomy – they just need to be shown how.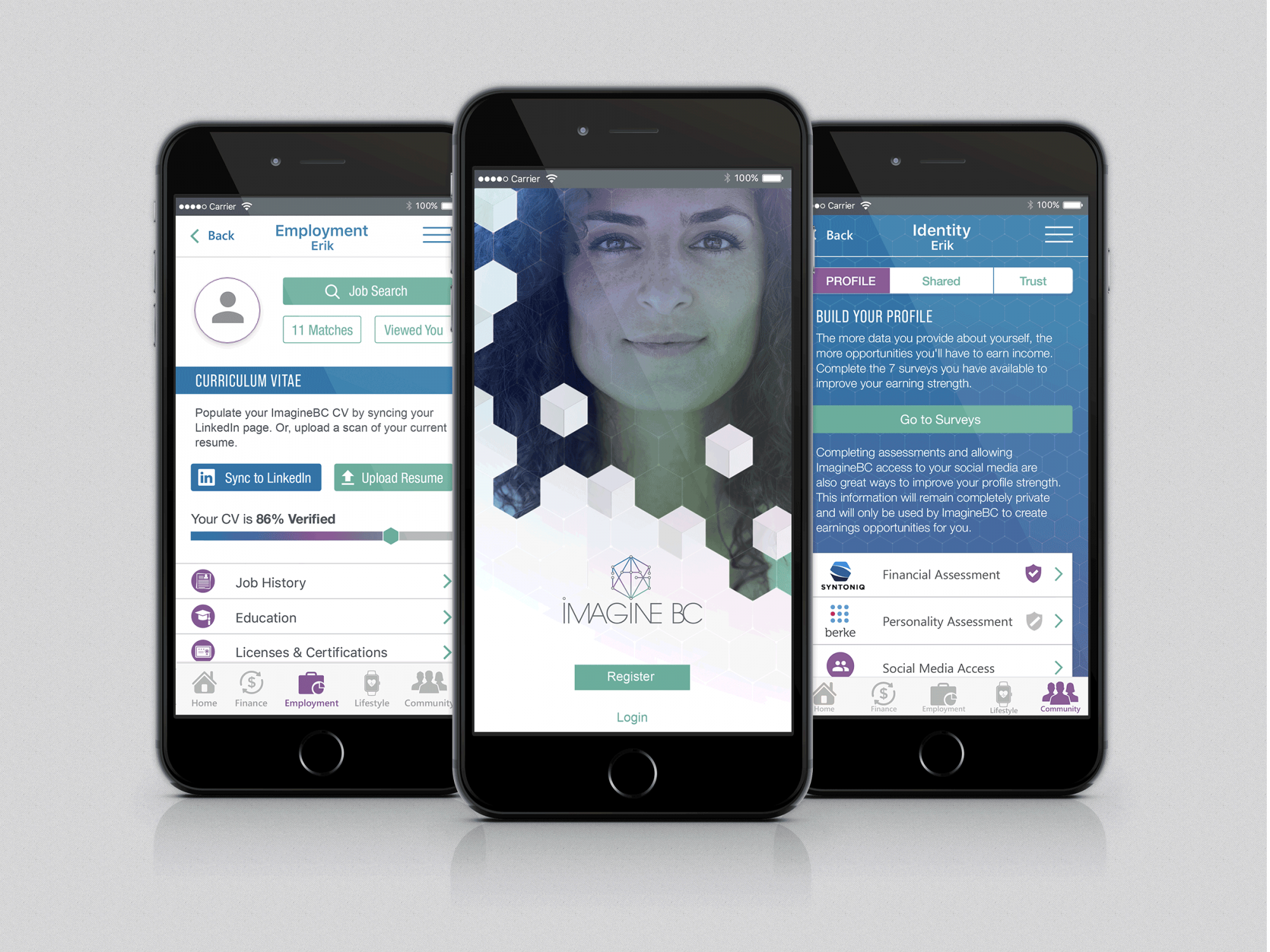 Approach
Imagine BC's new brand is anchored in fiscal empowerment, driving consumers towards upsetting the status quo. Driven by the empowered brand rallying cry, "Advantage You," our digital branding campaign portrays a tone of savviness and confidence, always balanced with approachability. Provocative but never arrogant. Intellectual but warm.
When designing both the website and app experience, the most pressing goal was education. In such a fledgling industry, users need to understand first and foremost what ImagineBC is all about – and how this exciting new technology can help them reclaim their data and their power. We focused on building extensive blog, news and press sections to help optimize for SEO and ensure that ImagineBC was recognized as the groundbreaking company that it is.