EyeMed
EyeMed
Despite the fact that 91% of men and women over 55 wear some form of vision correction, there are very few insurance options for those without employee-sponsored benefits. EyeMed created a rich vision benefits plan designed for post-career Americans, and they asked us to design a campaign to go with it.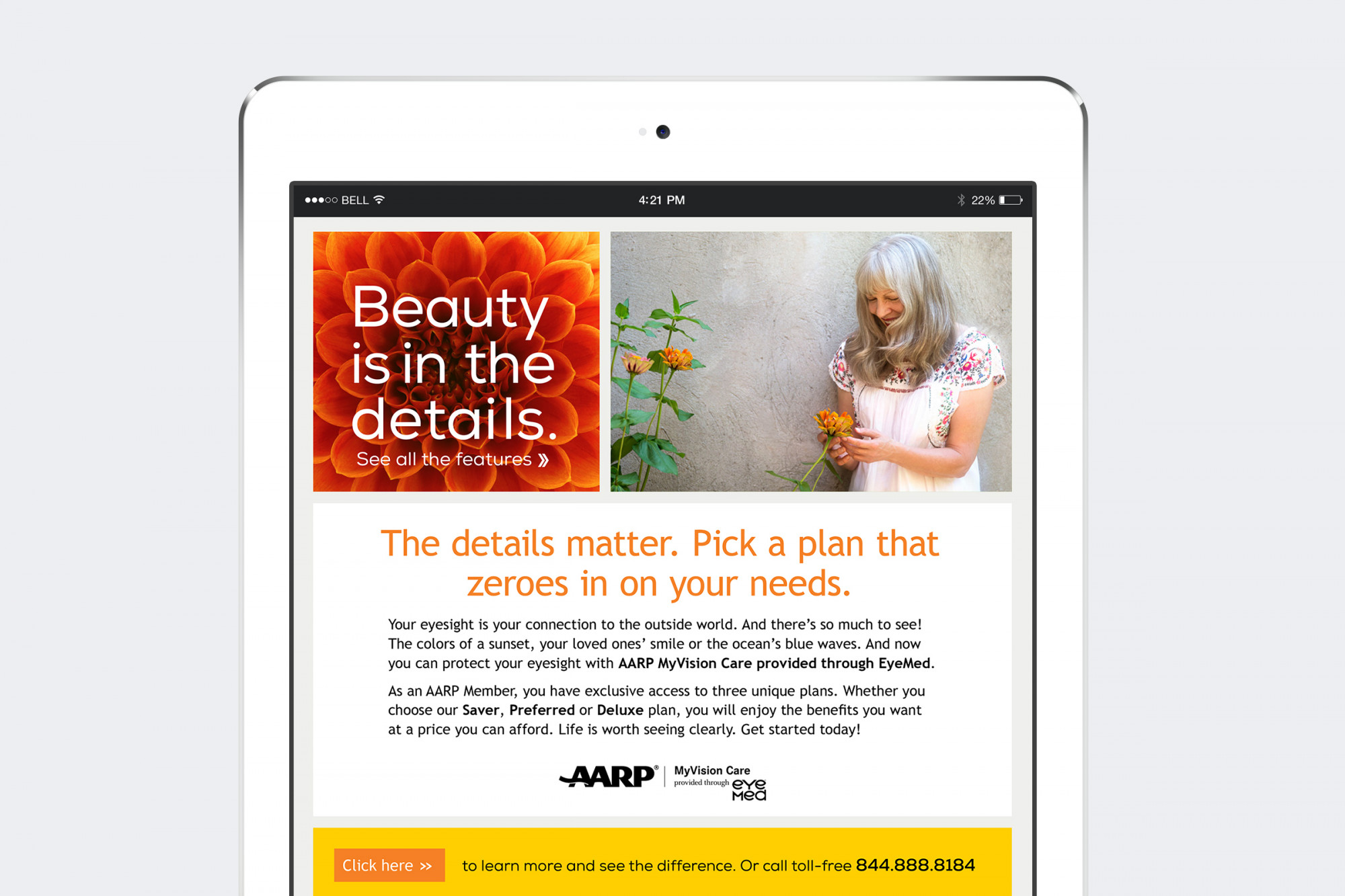 Insight
Older Americans see aging as a new journey, and they don't want to miss a single moment.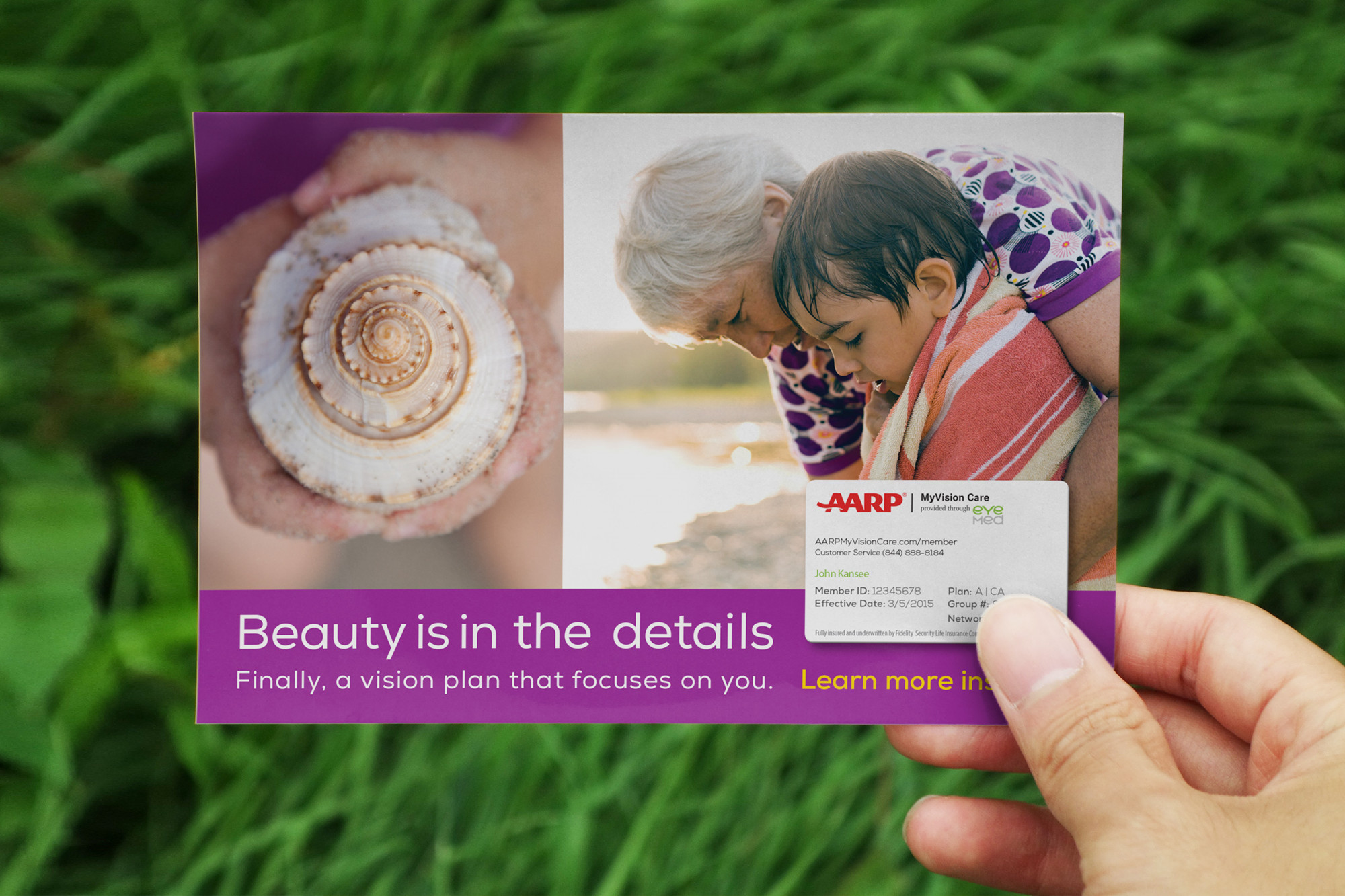 Approach
We created a campaign that celebrated men and women transitioning to life after work. EyeMed's products are designed especially for them – so we helped craft messaging and direct marketing that spoke to this unique stage of life, and the beautiful details that come with it.