Discounts & Discoveries
Discounts & Discoveries
AARP members get access to thousands of discounts, but many didn't realize just how many were available to them. And research shows that if they use this benefit just once, they are more likely to renew.
AARP came to us looking for a fresh way to package up their special deals to increase participation, boost retention and promote new membership.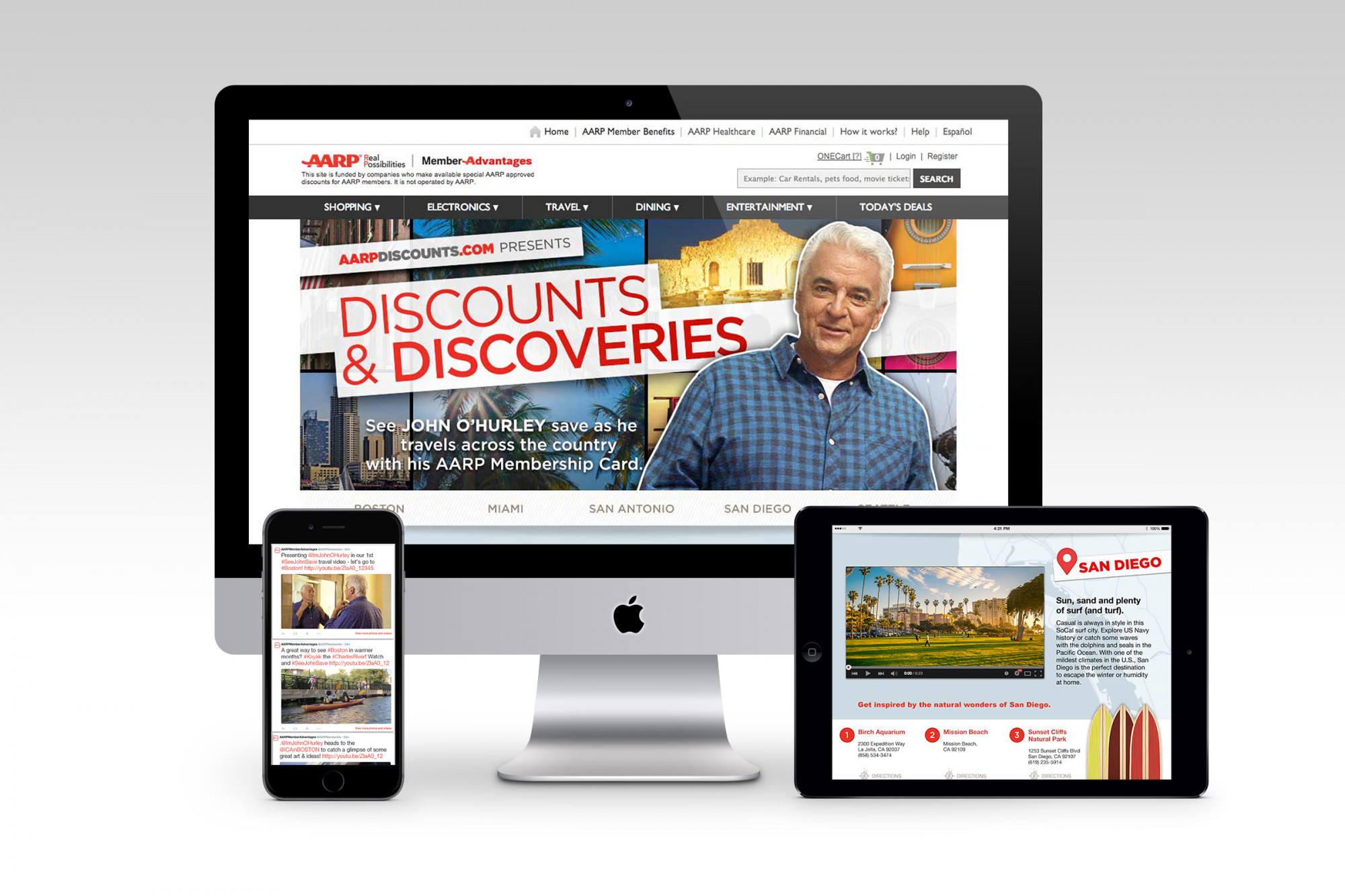 Insight
How you message is just as important as the message itself.
Approach
Members were suffering from marketing fatigue – in their inboxes and mail boxes. So we met them where they are, online, looking to be engaged and entertained.
We created Discounts and Discoveries, an online travel series that showcases how they can save money while exploring the country.
Our branded entertainment and social media campaign stars John
O'Hurley, who travels from city to city, saving along the way with his AARP card. This travelogue incorporates discounts, travel tips and so much more – creating an engaging guide to America's most popular destinations. And making AARP discounts more relevant – and entertaining than ever.
AARP promoted the campaign through a microsite, social media posts and online banner ads. It was also amplified by Twitter posts from John O'Hurley and our host cities.