Cheshire Law Group
Cheshire Law Group
Webby Award Official Honoree
Morgen Cheshire began her career in a large, national law firm headquartered in downtown Philadelphia. So when she opened her own nonprofit law practice, she needed a brand that represented her years of expertise as well as her philosophical, grassroots approach to helping cause-oriented organizations.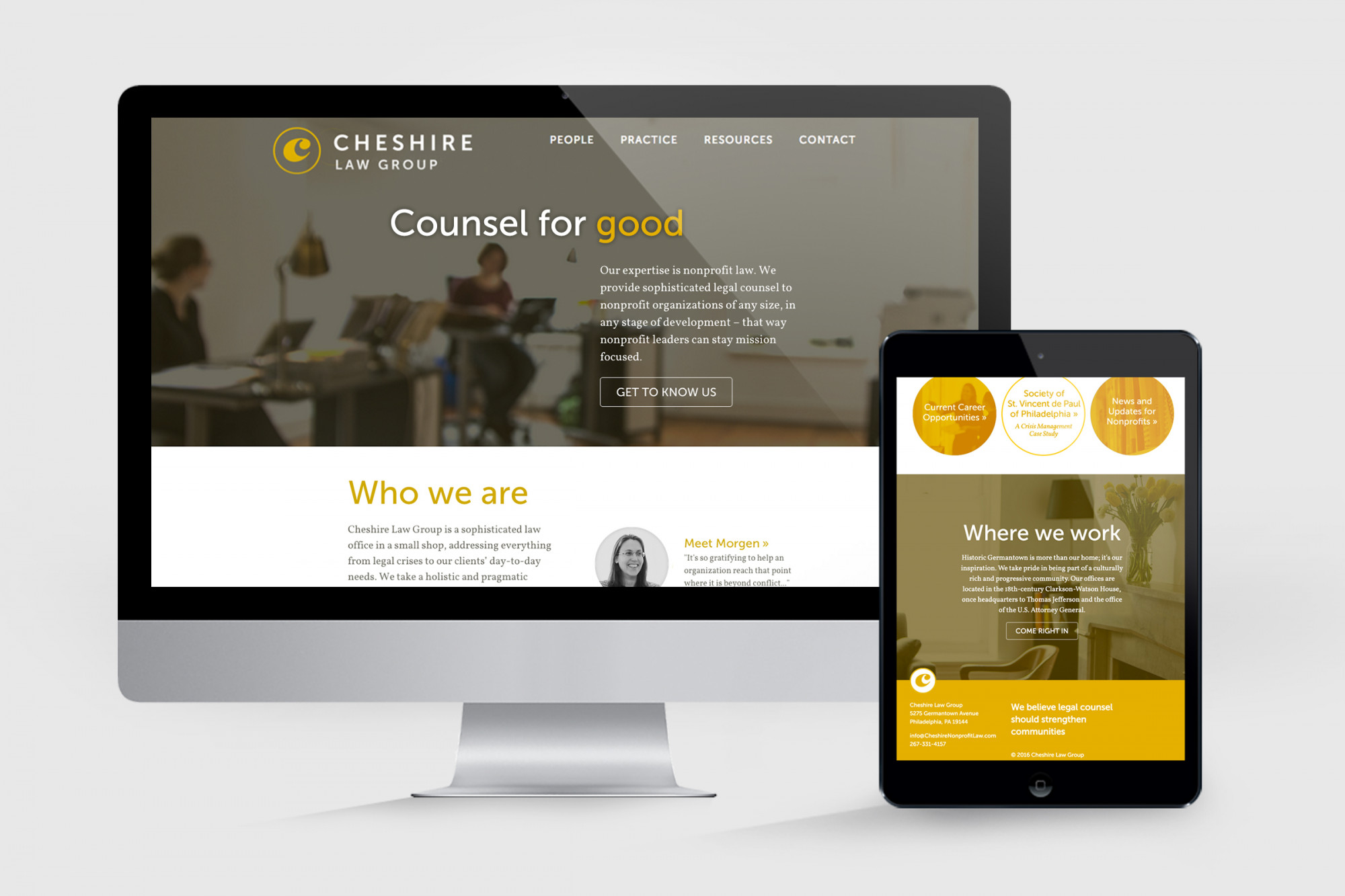 Insight
Even advocates need advocates.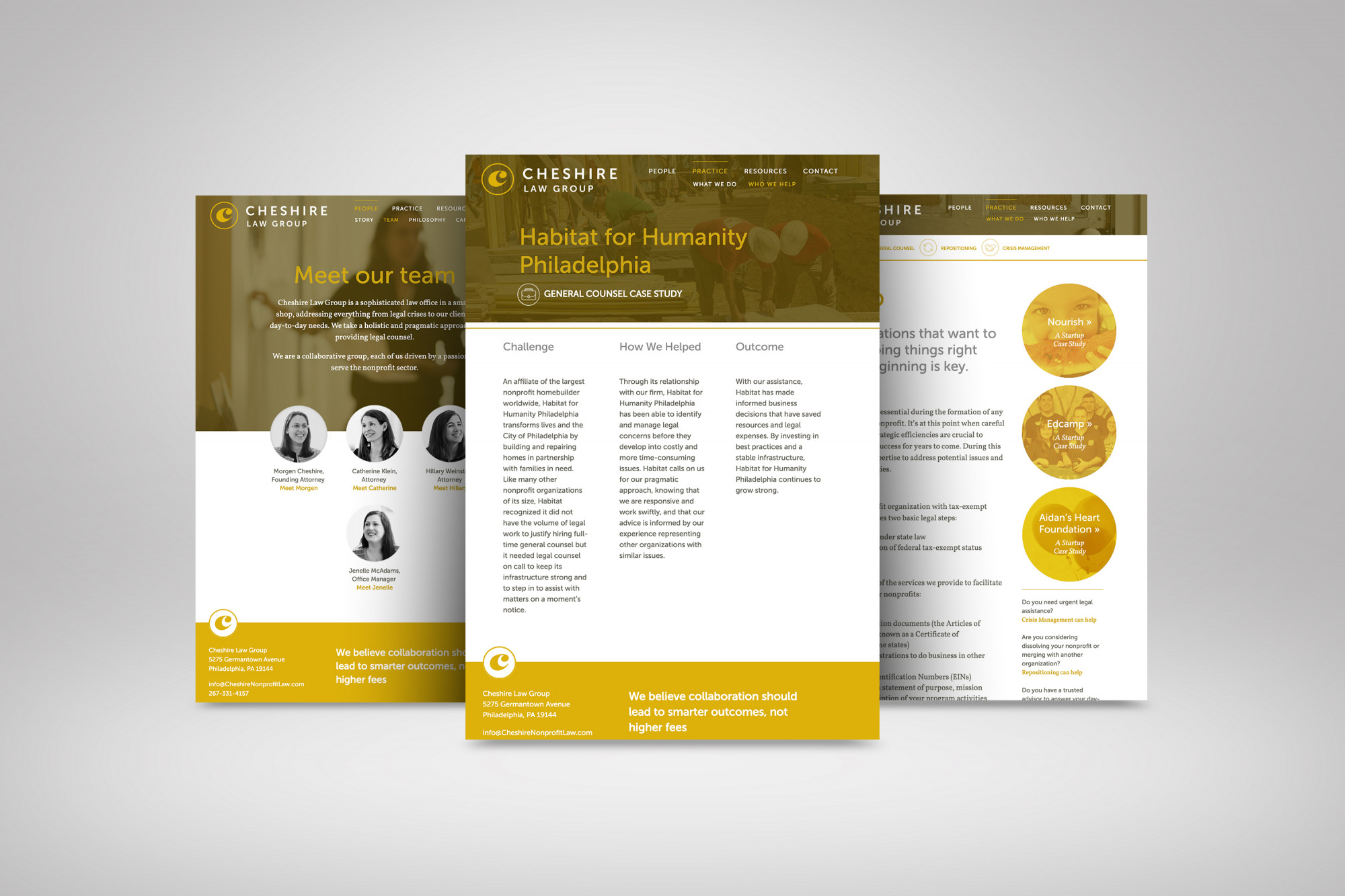 Approach
Typical law firm communications can feel stuffy, information-dense and intimidating. So we created a brand for Cheshire Law Group that was approachable and welcoming, including a website with digestible content and simple navigation.
We humanized the firm by showcasing personal bios and detailed case studies that feature the lawyer's personalities and values. All communications cater to the needs of nonprofit organizations, making it easy for decision-makers to understand that a relationship with Cheshire is a true partnership.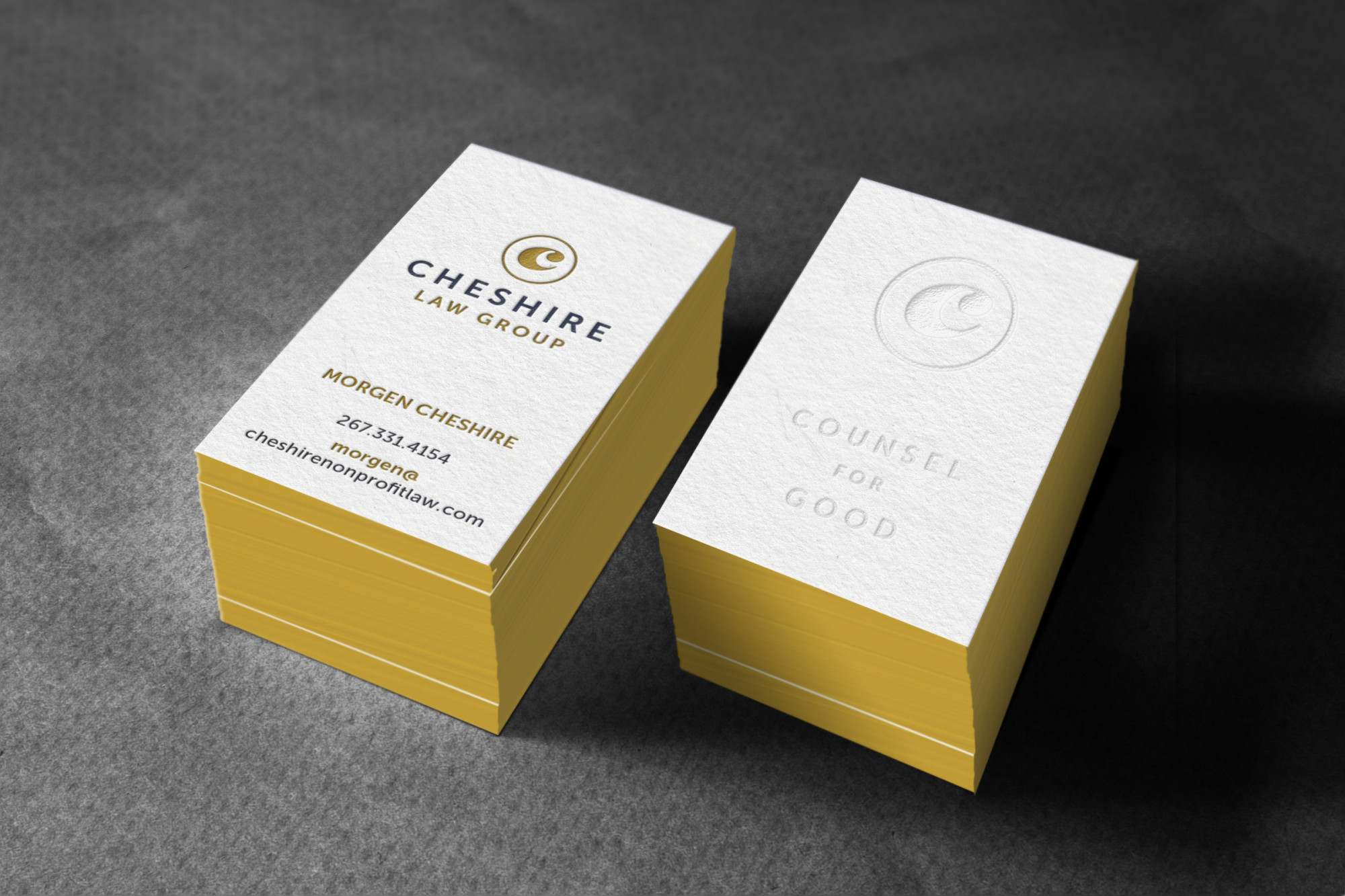 Thanks again to the whole M team for all of the awesome work on our website and with branding – it's still paying forward and we are so grateful for the end product and the experience working with you!
–
Morgen Cheshire, Founding Attorney