You Win
You Win
AARPdiscounts.com is an all-in-one online shopping destination designed to engage and retain members with deals on dining, travel, entertainment and more. Following the site's launch, they needed a data-driven strategy that would increase member retention, as well as fuel member acquisition.
Insight
Online shopping is a game – with winners and losers.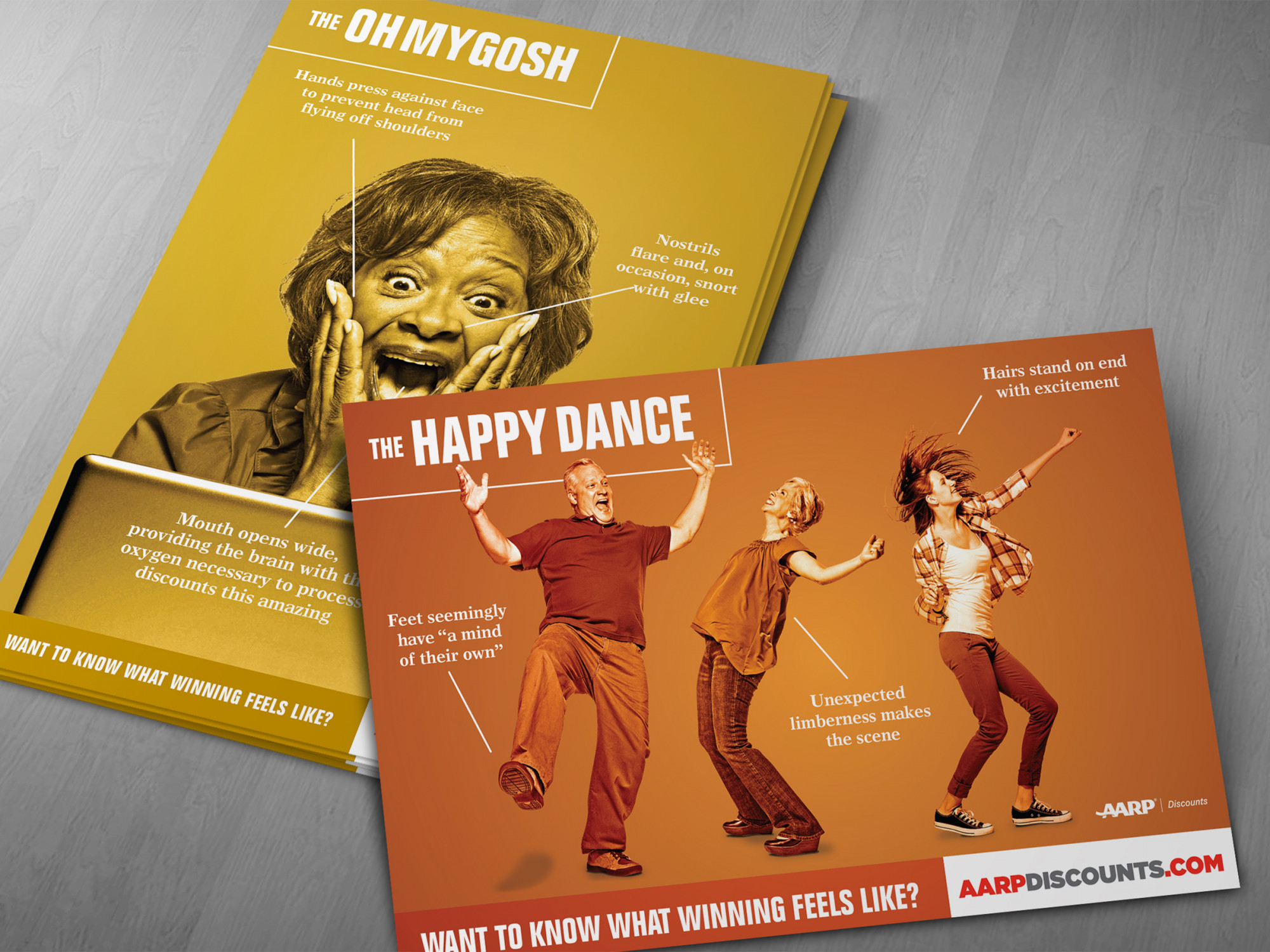 Approach
Our research found that a significant majority of 50+ men and women consider online shopping as a game of cat and mouse. Finding that perfect deal is exhilarating. We wanted to share that excitement by celebrating the little victories of members in the know.
So we created You Win – a campaign that struck a research-validated nerve with our online-shopping audience by showing what winning feels like through personalized direct mail, digital banner ads, emails, and a print ad in AARP Magazine.