AARP Enterprise, Strategy & Innovation
AARP Enterprise, Strategy & Innovation
Driven by their mission to improve the lives of the 50-plus, AARP created an entire department dedicated to developing a new culture of innovation. They came to us to help kickstart their vision. This company-wide initiative needed to inspire employee-driven solutions from everyone – even those who felt that innovation wasn't in their wheelhouse.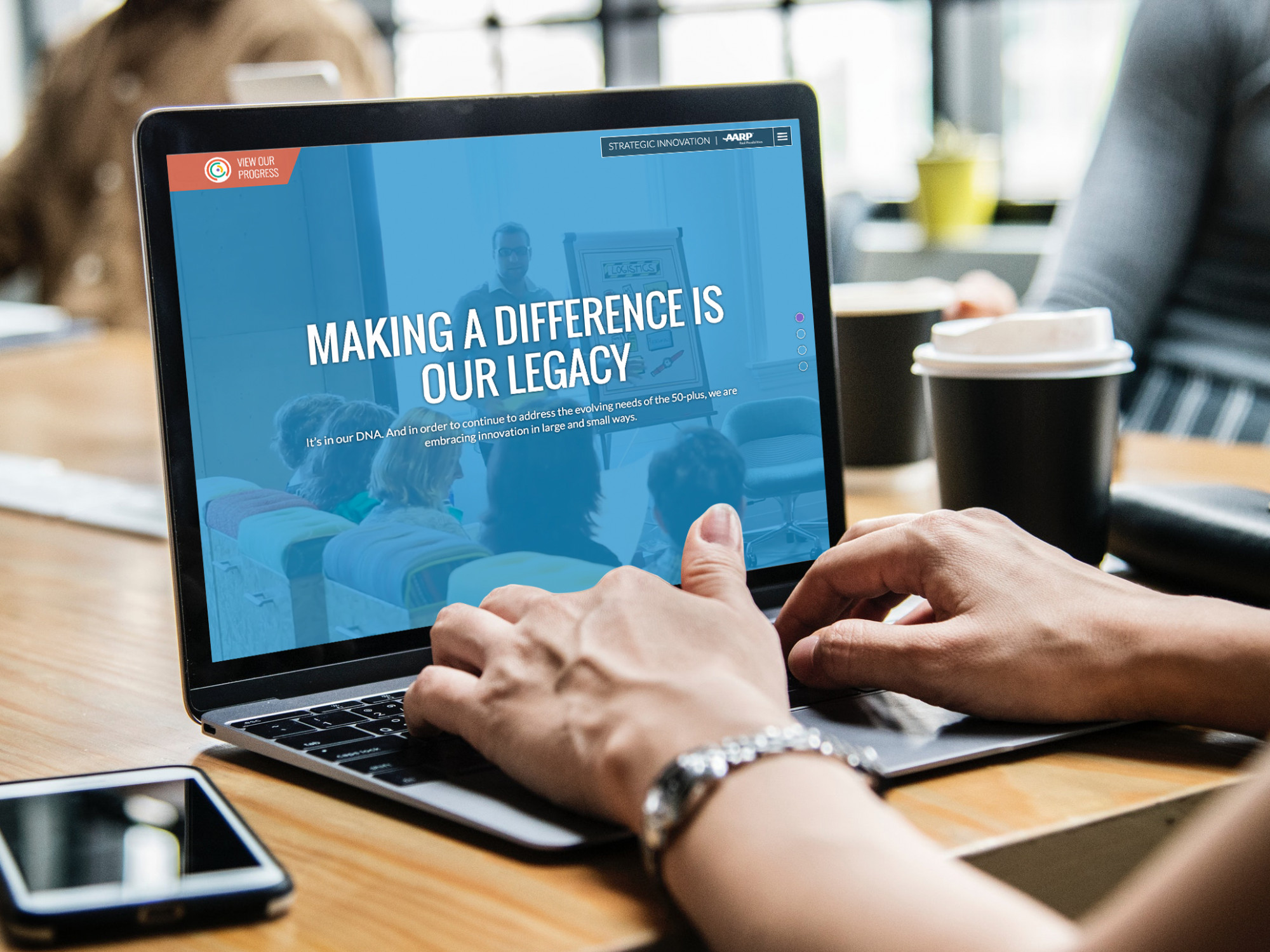 Insight
Anyone can learn how to innovate with the right tools.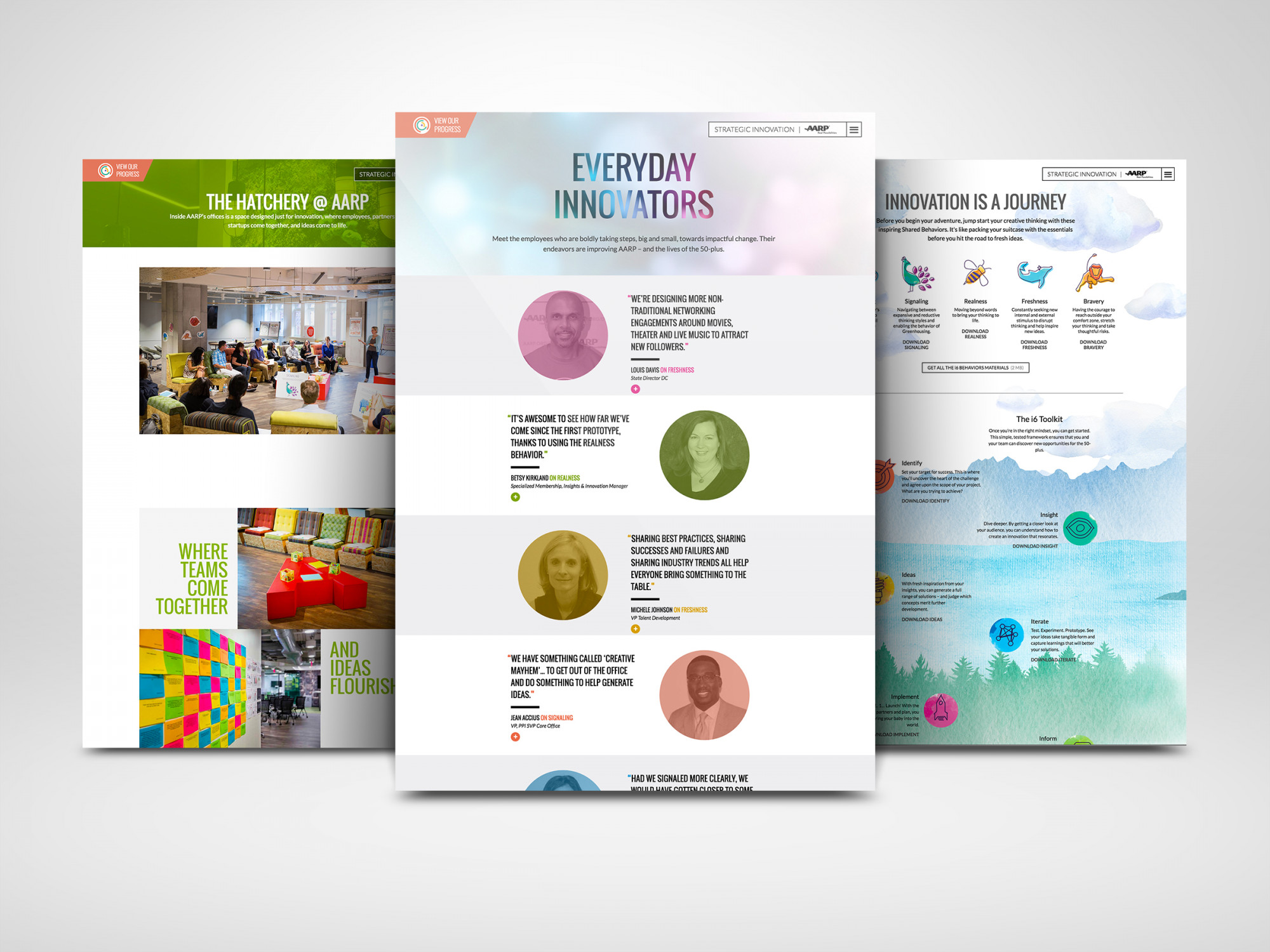 Approach
We created an internal campaign that focused on making innovation accessible to all AARP employees.
Through a process-driven website, print and digital communications and more, we created buzz around the new initiative and motivated employees to start thinking like innovators.