Xfinity Stream App Ungates
Xfinity Stream App Ungates
ADCP Award: Online Advertising (Banner/Single Unit)
Internet-only customers were unaware of all the entertainment they were missing – from TV shows and movies to major sporting events. Comcast needed us to grab their attention and convince them to download the Xfinity Stream app.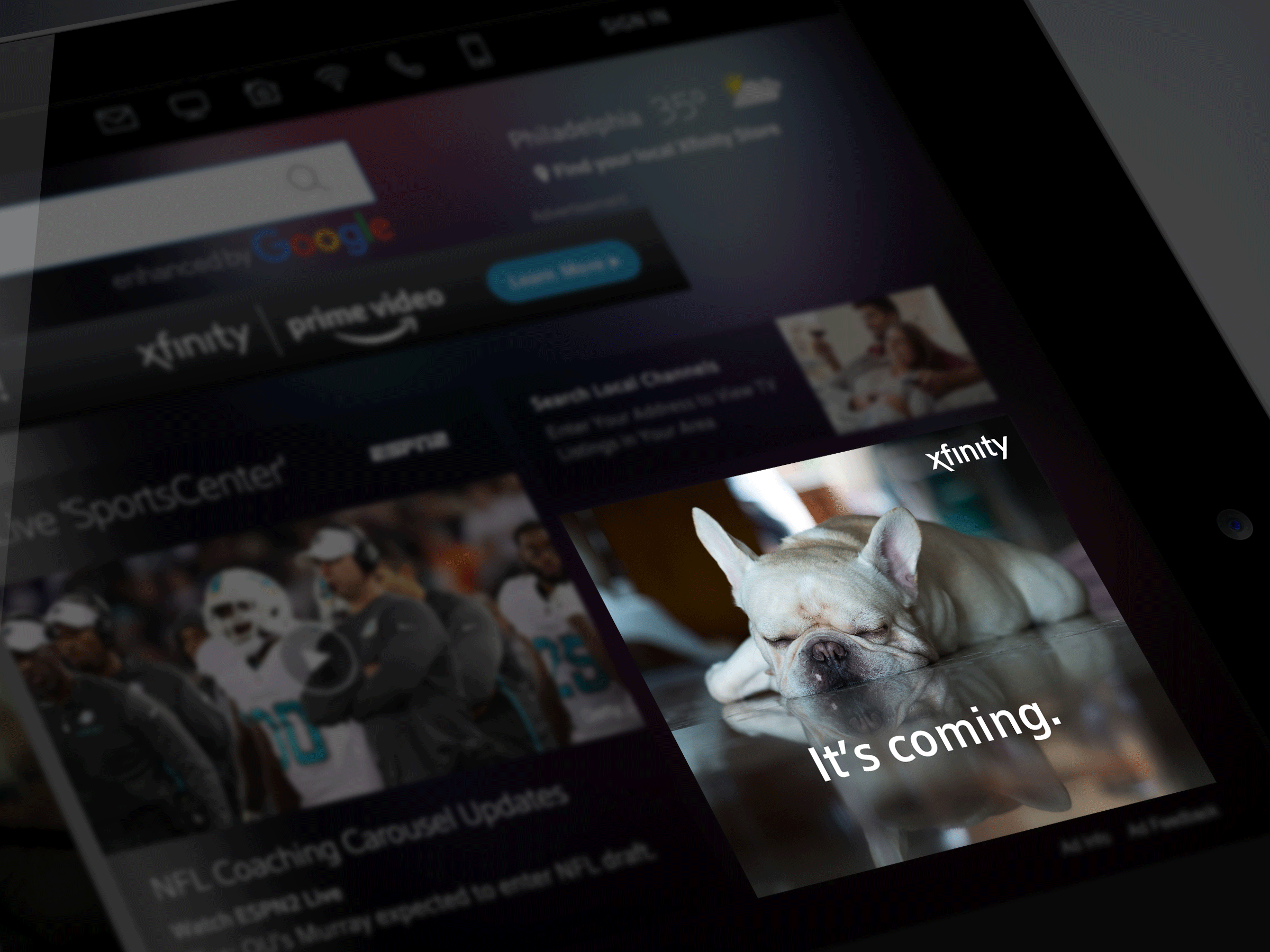 Insight
Cord-cutters are entertainment enthusiasts too – and they don't want to miss a single pop culture moment.
Approach
We created banner ads, online videos and social media posts to promote separate, limited-time events to grant Internet-only customers access to hit movies, shows and more.
During Stream TV Week, we encouraged customers to rest up and get ready for a week of binge-watching their favorites. To promote access to HBO® and Cinemax®, we created heart-pumping videos with exciting scenes from top titles. And the colorfully explosive FIFA World Cup tactics gave fans a taste of the action.
Each campaign brought customers closer to the pop culture they craved and gave them a glimpse of the awesome entertainment available with Xfinity Stream.