Comcast Onboarding
Comcast Onboarding
2016 Cablefax Digital Award Winner
The old way of welcoming a new customer was to mail the same printed user guide for all services, to everyone. But Comcast wanted a more engaging way to welcome customers into the family – and to keep the conversation going. So, their new onboarding campaign welcomes Comcast customers in new ways – with direct mail, email and a digital welcome guide – that are personalized for their services and needs.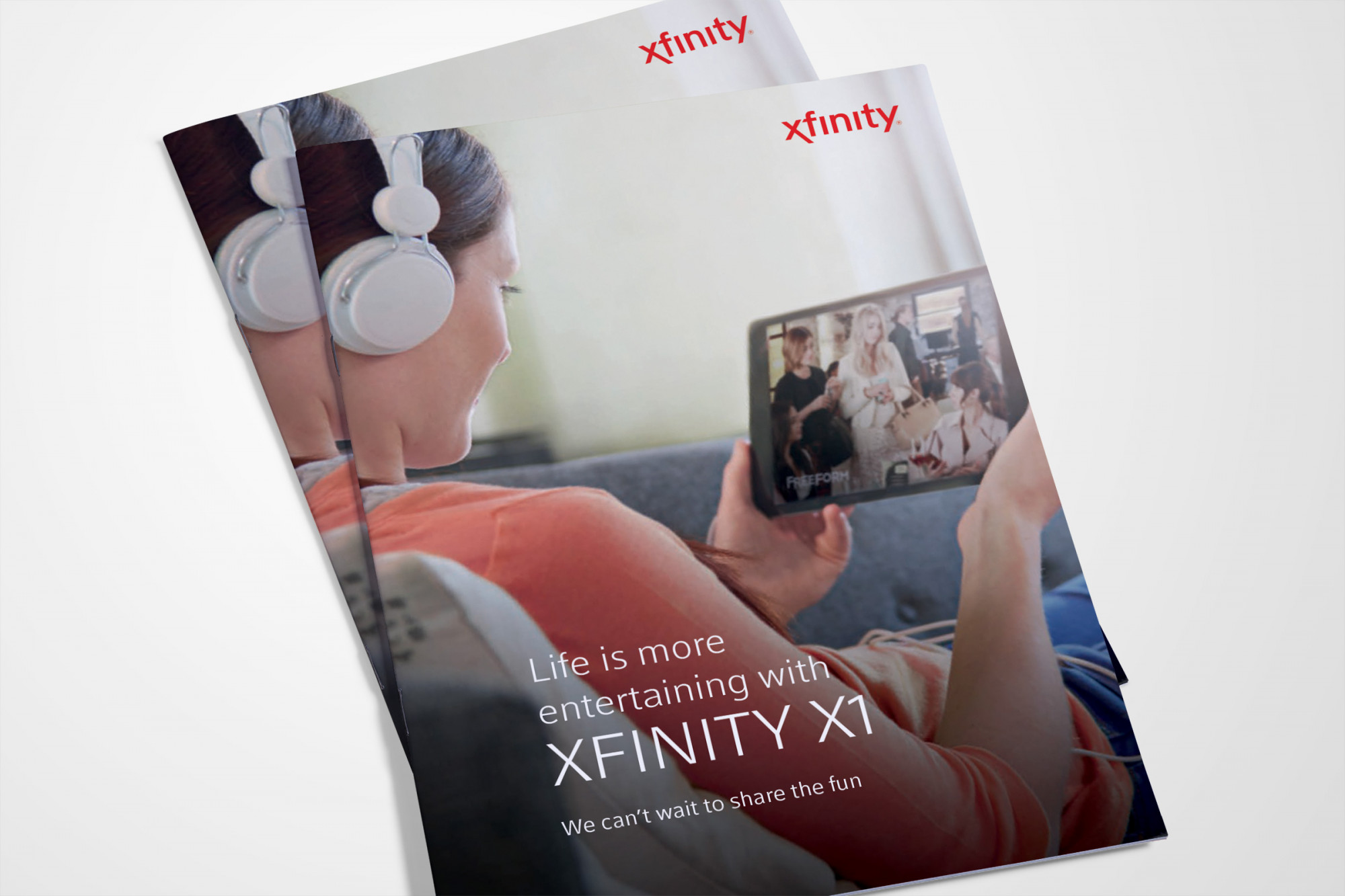 Insight
The best way to engage new customers is to make them insiders.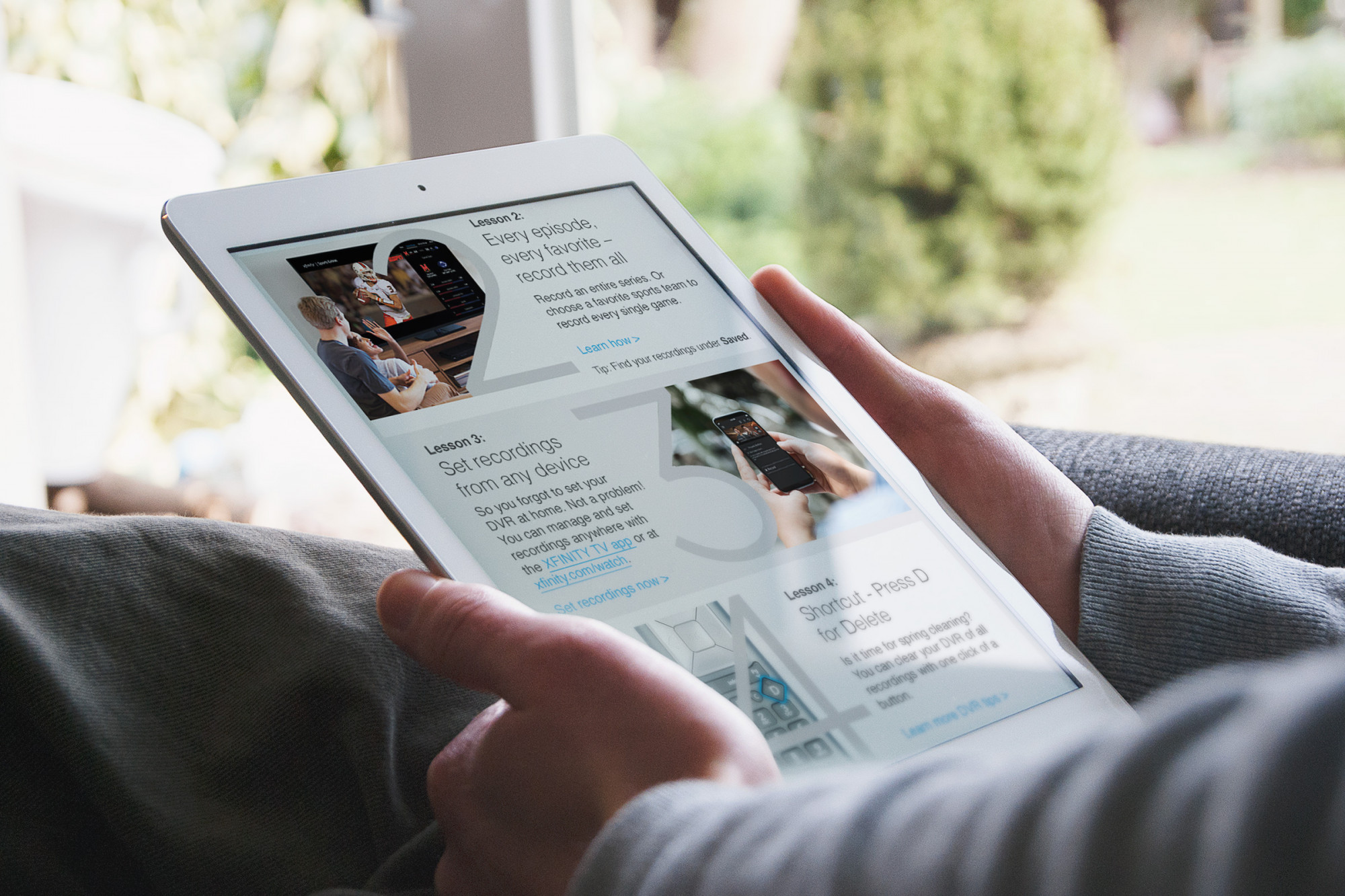 Approach
We created a whole new onboarding experience that combines XFINITY's friendly, host voice with product lifestyle photography for a warmer, human approach that helps new customers learn by interacting. The more they interact, the more they know. And the more they know, the more there is to love.