AARP Staying Sharp
AARP Staying Sharp
As we age, our mind needs as much exercise as our body. That's why AARP created Staying Sharp – a free benefit available to all 38 million members with exercises, games, articles, activities and more.
Insight
Prioritizing brain health is an easy lifestyle change – with lasting benefits.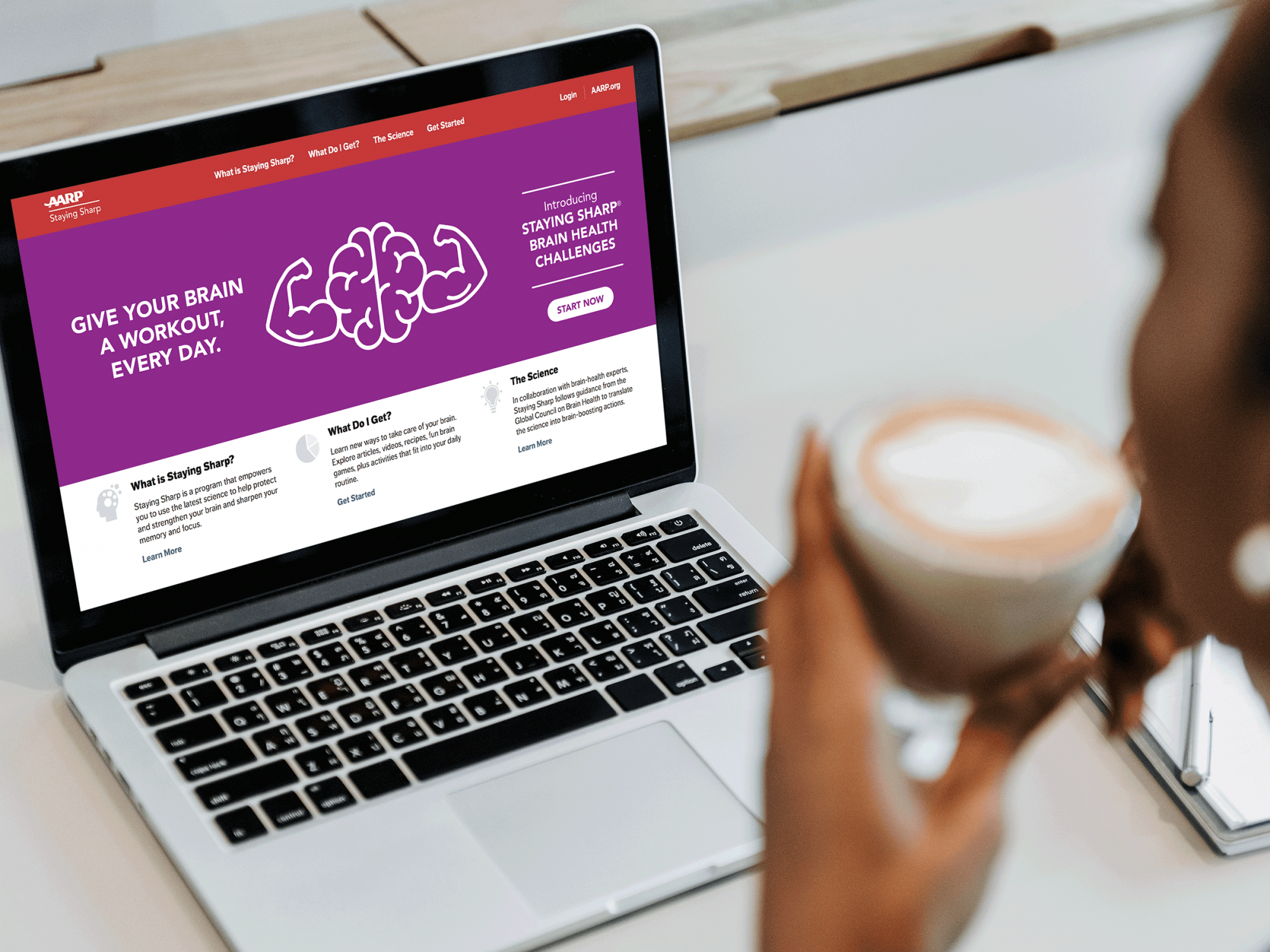 Approach
We created a brightly colored, engaging digital campaign aimed at getting AARP members excited about their brain health. From animated banners to Facebook ads to landing page creative, every touchpoint relies on fun, simple graphics and punchy copy to motivate our audience – and let them know just how easy improving their brain health can be.
We see our partners at Agency M as part of our success, and therefore I wanted to share a huge thank you for being part of the extended marketing team for Staying Sharp, we couldn't do it without your support and creative genius!
–
Tracy Giannuzzi, Director of Marketing, AARP Staying Sharp