When it comes to social media, the only constant is change. Algorithms are evolving, new features are launching, and every day new trends emerge. For users, this is the beauty of social media – an endless scroll of entertainment, education and inspiration. As marketers, that translates to constant pressure to stay on top of a rapidly changing landscape of content and strategies. But some fads actually have a longer shelf life. Here's our round-up of social media trends we predict will continue to dominate throughout 2021.
---
Short-form video, lasting engagement
With more and more brands vying for attention online, it takes compelling content to stand out – but the format of that content matters. Audiences have a strong preference for short-form video, and thanks to the booming popularity of TikTok, other social media platforms are embracing the trend. It's the perfect vehicle for snackable content, typically under 30 seconds, designed to quickly engage and entertain.
---
---
Augmented Reality (AR) gets more sophisticated
Augmented reality has been a part of social media since the birth of Snapchat. These virtual, computer-generated images are projected in a real-world environment, most popularly as playful photo filters. But with improving tech, these fun filters have become clever and sophisticated branding tools, encouraging users to share their experience and act as unofficial brand ambassadors. AR isn't going anywhere in 2021, with brands finding new ways to bring this trend to life, from Facebook AR advertising to Instagram try-on features. These tools are fun and functional, allowing customers to try before they buy, virtually sampling everything from lipstick to sunglasses.
---
Keeping it real with authentic content
Social media has democratized content creation. Great storytelling is essential, but big production value and expensive equipment no longer are. Brands are taking advantage of the genuine nature of lo-fi, raw and less-edited posts and stories. In fact, done properly, this content empowers brands to connect more deeply with their audience. Viewers love seeing behind-the-scenes footage and user-generated photos of their favorite products. When it comes to social media, audiences are craving authenticity. Luckily for brands, it's some of the simplest content to capture.
---
---
Transforming social media into must-watch events
Covid-19 has changed the way we attend events – and social media platforms are adapting, creating new opportunities to bring audiences together virtually. Every day brands are creating buzz-worthy events to drive users to their pages. Live-streaming creates a sense of urgency, incentivizing viewers to connect in real time, from conversations with celebrities and experts to an inside look at Fortune 500 companies. An engaging guest speaker or social media takeover pulls in new viewers with a fresh perspective. It's a new era of social media – where the hottest events are right on your screen.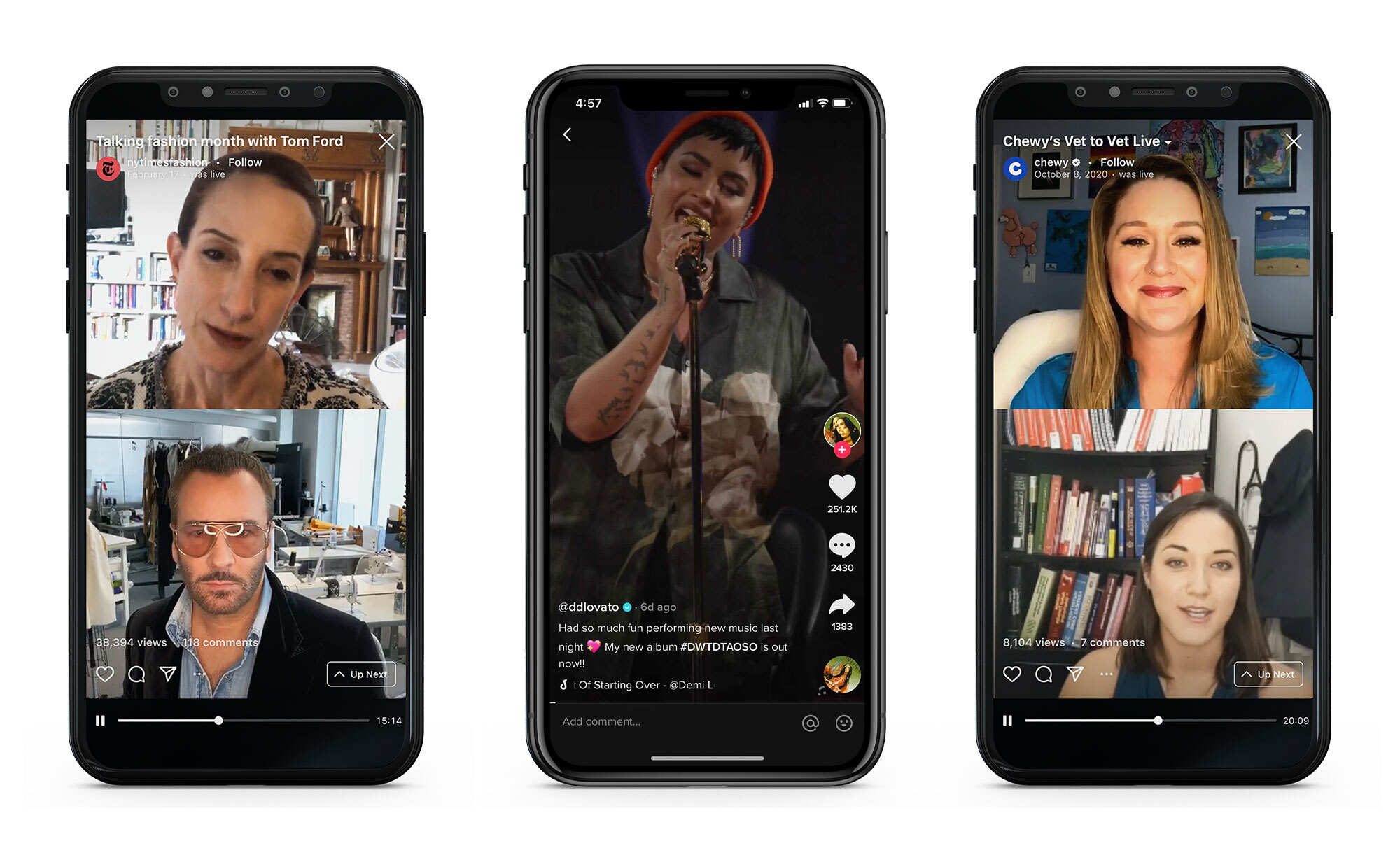 ---
When it comes to social media, it's okay to be trendy
Brands need to move fast to capitalize on the current craze, but fortunately, social media is a perfect place to experiment and push boundaries.
The temporary nature of posts and stories creates a low-risk opportunity to play with new ideas, bend brand rules and show a different side of your personality.
Algorithms actually favor accounts that are early-adopters to new features, so trying something new could pay off big with a new, wider audience. Meaningful engagement is born from just one post – all you have to do is try.
Stay on top of what's new. Check out our round up of the latest graphic design trends.